Bus audio recording not acceptable to students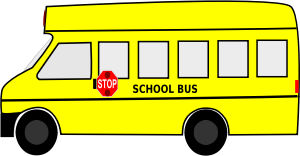 Altoona Area School District buses have had video cameras in place for awhile now when the drivers take students to and from school. The camera is put in use on the bus to help stop problems. Recently, the school district sent out letters to the parents and guardians of students who ride buses stating these cameras are now audio/visual cameras and will be recording conversations.
In all 50 states, it is legal to audio/visually record someone in a public place. From a legal point of view, this is perfectly fine. From a personal point of view, it is a violation to the student's privacy.
Students were fine with being recorded. The school decision to audio record and listen in on conversations is what made students upset.
Students talk a lot while riding the bus. Their conversations can be about what they ate for lunch, what they got on their math test or how things are going on at home. These conversations are meant for those two only. The student sharing his or her personal information does not want many others sit and listen to it. The school should not want to sit and listen in on the student's personal life.
The school should be happy enough to record student's actions. It will not make a difference by listening. Viewers can see exactly what's going on in the video recording. If a fight breaks out on the bus, anyone can clearly see the student's fist colliding with the other student's head. They don't need to hear the fist colliding into the student's head.
The school district should consider the students opinions and privacy and make a change.
Leave a Comment