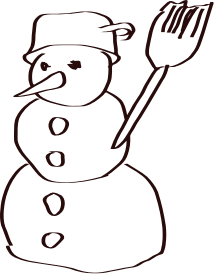 Week of Jan. 12-16
Monday, Jan. 12
Provine Picture's for clubs/activities – See schedule at the bottom of the blog
6:30 p.m. ninth grade girls' basketball game at Mifflin County
4:00 p.m. (seventh- eighth grade) white girls' basketball game at Mifflin County
Tuesday, Jan. 13
Keystone testing begins for Algebra I students
3:30 p.m. maroon boys' basketball game vs. Tyrone
3:30 p.m. (seventh-eighth grade) maroon girls' basketball game vs. BG
4:00 p.m. boys' white basketball game at Richland
5:30 wrestling match vs. State College
Wednesday, Jan. 14
Keystone testing continued for Algebra I students
4:00 p.m. boys' white basketball game at State College
4:00 p.m. (seventh-eighth) grade maroon girls' basketball game at Johnstown
Thursday, Jan.15
4:00 p.m. Boy's Maroon Basketball game at Dubois
Friday, Jan. 16
Inservice: No school
4:00 p.m. (seventh-eighth grade) girls' white basketball game at Tyrone
3:30 p.m. wrestling match vs. Northern Bedford
Saturday, Jan. 17
11:00 a.m. Boy's White Basketball game at Williamsport
11:00 a.m. Barnes & Noble bookfair
Reminders:
Circle of Friends & Drama: Your candy fundraiser money is due Friday Jan. 23rd
Grades are due Jan. 16, make sure to turn in any missing assignments you may have!
We don't have school Monday Jan. 19 For Martin Luther King Jr. Day!
Provine will be at school Mon. Jan 12, make sure to talk to your club advisors for what time your picture will be taken.
If you did not order your yearbook yet, the last day to order personalization or autograph sections will be Jan. 30. You must order yearbooks online at jostens.com.
Come out and join the Wellness Committee in the fitness room on Tuesdays and Thursdays from 3:00 to 4:00 starting Jan. 8.
Provine Picture Schedule
8:00 Vocal Ensemble
8:10 Varsity Chorus
8:25 Circle of Friends
8:40 Seventh grade chorus
8:55 Seventh grade student council
9:05  Speech Team
9:15 Reading Club
9:25 Seventh grade drama
9:35 Eighth grade drama
9:45 Ninth grade drama
9:55 Chess club
10:00  Indoor majorettes
10:10 Yearbook
10:20 Diversity club
10:30  Newswriting
10:40  Literary Magazine
10:50  CIA
11:00 Eighth grade student council
11:10 Eighth grade student council officers
11:15 Ninth grade student council
11:25  Ninth grade student council officers
11:30 Ninth grade executive committee
11:40 Hockey
11:45 AAHS Swimming
11:50  AAHS Gymnastics
11:55 AAHS Indoor Winter Track
12:00 Ninth grade honor society
12:15 FBLA
1:20 Anime
1:30  TSA
1:40 Math Counts
1:50 Aevidum
2:00 Varisty jazz band
2:10 JV jazz band