Beauty Blogger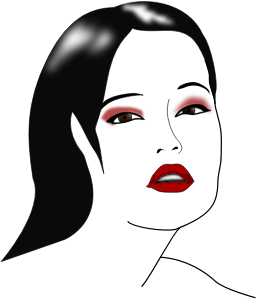 This weeks product is: Naked Illuminator by Urban Decay
Users will either like love or hate this product. There is no in between. People don't typically enjoy this product because it has glitter in it. They claim they do not want their highlighter to have glitter. They simply don't enjoy the look of glitter on their face. This is also not good for people with oily skin, for it gives users glow and shine that would not clash very well.
Naked Illuminator has only two colors, Illuminated for light skin tones and Aura for dark skin tones. This cuts out many people who don't match up to those two choices. It is an overall highlighter. It can be used on the face and body! It is perfect to highlight your shoulders in a dress or on your legs in the summer. It is even better for contouring. It highlights brow-bones and cheeks with a dewy glow.
The packaging is so beautiful. With a mixture of gold colors and dark purple flowers, it sure lives up to its name. The down fall is the size. It is quite big and bulky for 6 grams of powder. It is made out of cardboard, but it is also covered in a shimmery fabric. The box has a built in mirror. The lower level of the box opens. Inside the compartment is a brush. They give the brush for a reason.
If you use any other brush you will look like a clown. Other brushes collect too much glitter, making it look as if your are about to go out on stage for your jazz finale. DON'T DO IT. The brush is a synthetic brush so it picks up very little glitter and more shimmer. The brush also helps it blend into the skin.
Overall this product is one you just have to love. There is just something about it that everyone loves. The price is what will kill you. It is $29 plus tax. Not exactly what you want to pay for a highlighter. It is totally worth it, what girl doesn't love glitter?
Leave a Comment