Teachers grapple with proposed changes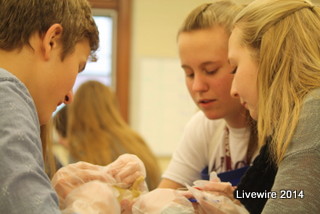 On Jan. 5, 2015 a proposal was made for some changes to the school district. Teacher voiced many opinions about the future of Altoona Area School District. Across the board, teachers and students have been asked to make a change from the current structure. Although the changes have yet to be voted on, many teachers have strong opinions about what the future holds for Altoona.
One of the most known proposals is the one where ninth grade goes to the high school and sixth grade comes here to the junior high which will be called the Altoona Area Middle School.
"I grew up in a middle school system and in my experience it worked out really well so I support it," Annetta Conway said.
"I have mixed feelings about the changes," Lori Piper said.
This transition if it is voted for will happen next school year without much time to make changes to the schools.
"For a smooth transition there needs to be a detailed plan and more time to prepare students, staff and parents for the move," Julie Good said.
"It will not turn out well, kids spend a whole year getting ready for transitions and still aren't ready so they won't be ready for next year," Autumn Barry-Kyle said.
If the move happens elementary sixth graders will come to the junior high and become seventh graders but the fifth graders will also attend the junior high and not get their sixth grade celebrations at their school. Many are concerned that sixth graders are not prepared to make this transition.
"Emphatic no," Barry-Kyle said.
" No I do not think they are ready now, but I think that if it was done in a good time frame it would help the future sixth graders," Jim O'Donnel said.
Many considerations about curriculum and electives will need to be considered.
"It will take programs and electives and variety away from the ninth graders," O'Donnel said.
The school board will discuss these changes Jan 20 and will vote some time in the future.
"Against it for next year but definitely worth looking at in the future," Beth Brunnhuber said.
"Right now I vote no,"Piper said.
View Comments (1)