Students art comes alive in new art project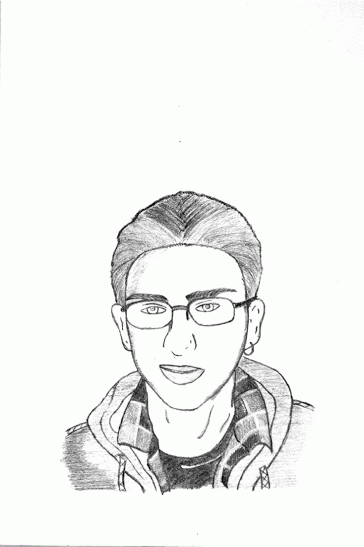 Eighth grade art teacher, Sara O'Roark, designed new projects for her art elective students. Ninth grade students that signed up for art detectives made their art come alive by making pictures of themselves into short clips.
Student put several self portraits together and changed the look of each one.  Putting the photos of the drawings together and speeding up the pictures created a short clip or a gif.
This is the first year this project was done in any of the art electives.
"If could do this project again I would definitely do it again," ninth grader Thomas Martino said, "but this was only a one time thing for being in that class."
To create this project the students took a realistic self portrait of themselves. They then began to take that self portrait and create something different with themselves making their work become abstract. They had to either change what was going around them or change their appearance into something else. Once all the drawings came together and played faster the changes began to develop.
"It takes a quite a bit of time," O'Roark said, "but the students learn shading techniques and contour lines with their art."
While making their gif, the students took about 20 pictures of their progressing work. Once the pictures were complete, they went online and put their work onto the computer to a gif maker to make their drawings come to life. Once the gif was made editing was done to the clip.
"I traced myself and slowly added new pictures to make myself into a ram," Martino said.
This project took the students about a school week and a half to fully complete. The project only required a photograph of themselves with a camera, paper and pencils for their drawings and a color pencil for an accent piece.
"My project for the most part turned out good," Martino said, "I think I could have done better on the shading."
"These projects turned out really great," O'Roark said, "especially for being the first time we have done it and all the setbacks with delays."
Leave a Comment