Weather creates consequences for school, sports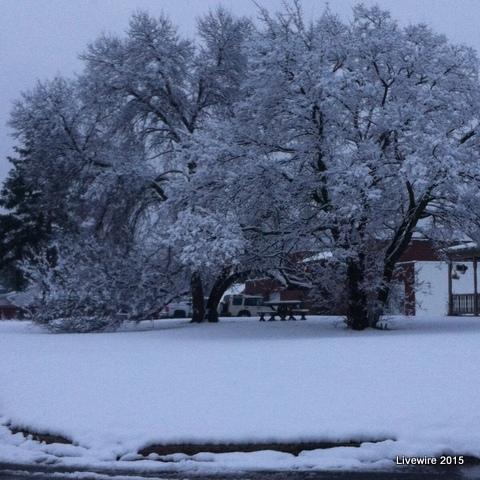 Weather creates consequences for school, sports
School has been cancelled three times this year. It has also been delayed multiple times. When delays happen, the two hours are lost and not made up; however, snow days are made up completely.
Dr. Thomas Otto, the superintendent, has been calling the shots on delays since he arrived in 2013.
Inclement weather is not only affecting the instructional time from teachers. It is affecting sports, clubs and students.
 "The kids that suffer the most in our area are the students who go to the morning Greater Altoona Career and Technology Center (GACTC) because there is no way for them to make up those hours," Otto said.
The process of delaying and canceling school has more than Otto's opinion in the process.
 "We have a number of people in the research of that. Dr Lansberry, our assistant superintendent has the information gathering part. In the morning I am walking around my neighborhood to get an actual feeling of what it's like out there, whether it's ice, snow, the temperature, regardless of what you see on TV. Sometimes you just have to be outside and experience it. While I am outside around my house, Dr. Lansberry is in communication with other superintendents in the area. So while he gathers all of that and talks to other superintendents about what Hollidaysburg is thinking about doing, what Bellwood and Tyrone's thinking, he will call me and we will discuss it and make a decision," Otto said.
The staff for the delays and cancellations try to have a time to cancel school by.
 "We try to have school cancelled by 7:30 after a two hour delay, that would be our goal," Otto said. "There are always complaints. There isn't a day that goes by with somebody making a complaint."
"One of the complaints was saying it's cold, and it was, but the wind wasn't blowing," Otto said. "The complaint said something like 'you're in your warm office, why don't you go to the Keith athletic field, walk to school, and then let me know how you feel.' So I said, alright, I will. I got Dr. Lansberry, and he and I went to the athletic field, and walked to the high school. It took us 21 minutes. I thought, people aren't going to believe me, so we got it on tape."
There are different ways to modify the students' schedule, which have not been in act before.
 "One of the things principals can do is create an alternate schedule, so the first day with a two hour delay you'll miss periods 1 and 2, then the next time you miss periods 3 and 4. So if it's all planned out, you just alter the day, so you're not missing the same classes all the time," Otto said.
One day of school has been added to the end of the school year for the students.
 "Our last day now is June 4, which is a Thursday," Otto said.
Leave a Comment