Pintertainment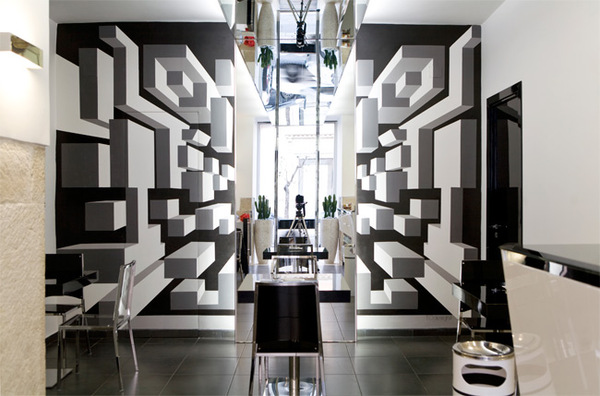 For only $20 any room of the house can be made into a masterpiece with this DIY wallpaper.
Supplies:
-various Sharpies
-painter's tape
-ruler
-tracing paper
This project is inspired by internet design sensation Curbly. The first step to making a cool design is looking off other designs for inspiration. Once a design is found that really speaks to the heart, try making one based off that design. Sketch the design on a piece of paper to see how it should turn out. Try repeating this step several times before picking which should be transferred to the wall.
Since most teens don't have access to large printers or computer design software this project must be done with the permission from a parent. Drawing on walls will usually not go over too well with parents. Ask them before starting this project.
Start off with a solid color wall. This will help the design pop more. Trace the design picked onto tracing paper. Then, transfer this to the wall. Trace it over to make more of the design n other parts of the wall.
Once the designated area is covered with the transfer from the tracing paper, it is time to start with the Sharpie. Let this dry once done tracing all the pencil lines.
Now the wall should look like actual wallpaper, with a fun and cool twist! This can be done for any room and help bring decor together! This should always be done with permission from a parent, even both parents would be better.
Leave a Comment