NASCAR in a flash: Rolex 24 at Daytona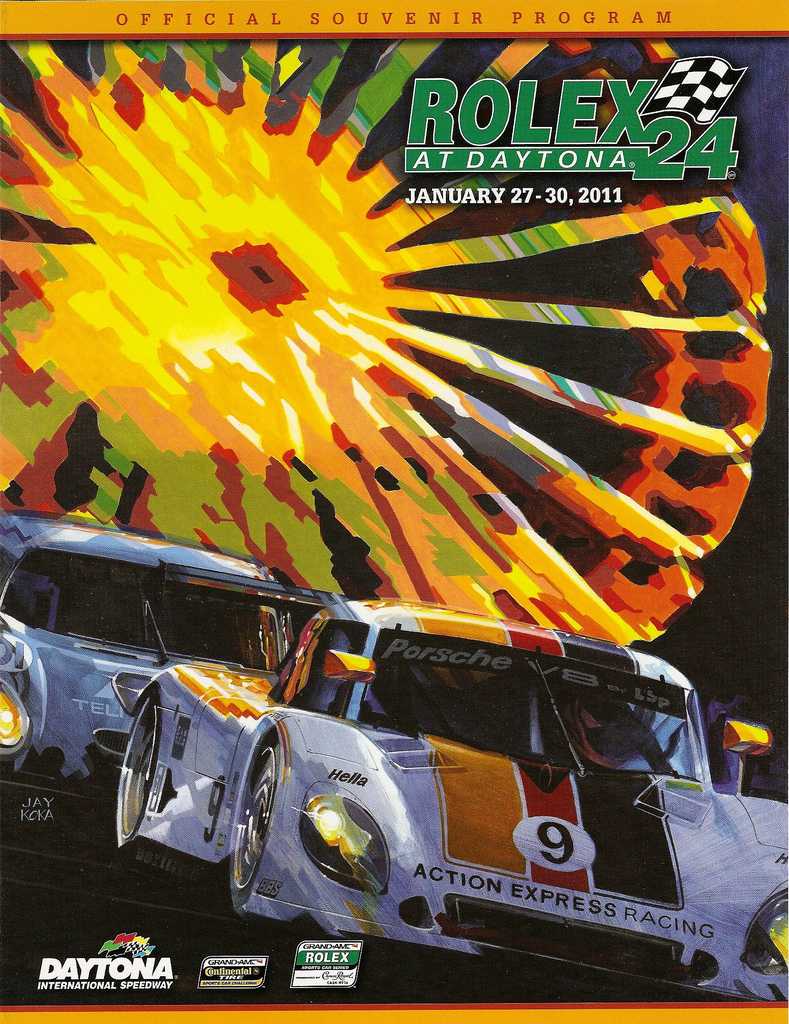 Last weekend the Rolex 24 was at Daytona, and it was a 24 hour race. It was the ultimate test for the drivers. In the end it was NASCAR driver Juan Pablo Montoya who won the race.  They had the prototype cars and the GT race cars at the event. So it wasn't like one of the regular races for NASCAR, but they had many drivers from the cup series race in the 24 hour race like Jammie McMurray.
So it was an exciting race to watch because it ran through the night. Then at certain times in the race they would switch drivers to give the one that was driving a chance to rest and get ready for the next time the driver gets in the car. There was also a mother and son team that ran in the race. It was an amazing race to watch because there is no other race like this that runs 24 hours.
There were a couple of spin outs in the corners but there were no major wrecks. The only thing that could have been better is if they wouldn't have cut the race out at 11 p.m. Other than that it was cool to watch them race for 24 hours. It would be a cool race to watch live because spectators could watch the race whenever they wanted to.
Also it was the first race of the season and there were a few race car drivers that were in the race like Michael Waltrip and Clint Bowyer. So I thought it was an amazing start for some of the drivers in the series.
Leave a Comment