Germs attack students' hands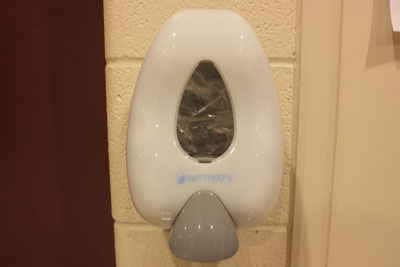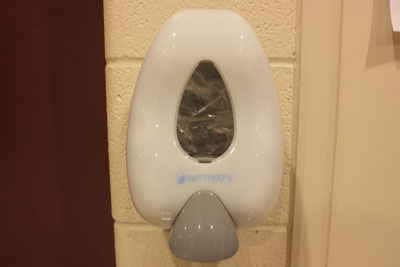 Every day students walk down to lunch and think how gross their hands are just coming from gym and touching things like doorknobs, desks, books, basketballs and computers, that every other kid in school has touched too.  So they reach for the hand sanitizer and keep pumping and pumping and pumping it, then realize there is none left. They walk the whole way across the cafeteria to the other sanitizer pump and again realize there's nothing in it. Now the students have to eat lunch with all of the germs on their hands from every other kid in the school.
 Students appreciate there are hand sanitizer pumps around the school, but no one makes an effort to even fill them back up. If the school is going to pay money to have the pumps around, they should at least make an effort to fill them back up. Especially in the  cafeteria. After students type in their ID number on the pad to purchase items from the cafeteria their hands are covered with germs from others that also use the pad.  Then everyone is stuck touching food with germy hands.
The school should have signs around the bathroom that say students and staff must wash hands, just like restaurants have employees must wash hands signs. It might sound like a disgusting joke, but some people just don't do it. Maybe students could even start carrying mini hand sanitizer pumps on their lanyards. Even more hand sanitizer pumps around the classrooms would make a difference. It would definitely help if everyone just did these simple things to make school a healthier and better place.
View Comments (26)