Museday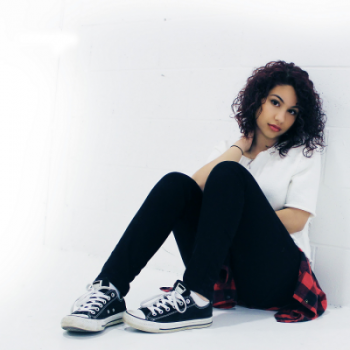 Music is the greatest thing since…
Alessia Cara follows behind Justin Bieber and Adele at #5
Music is the greatest thing since… National Chocolate Day.  This week's greatest artist is Alessia Cara.  Although she is placed #5 on this week's Hot 100, she is just behind Adele and Justin Bieber with her song "Here".  Released sometime during 2015, Cara within just a few weeks hit the charts.  The Canadian singer is only 19 and has already made a name for herself in the music industry.
While listening to "Here", Alessia plans the setting at a party she feels uncomfortable about.  Most teenagers can most likely relate to the lyrics, I mean who hasn't been in awkward situations.  Know-It-All isn't the typical girly break-up album.  The album has a happier, uplifting sound that can bring you out of any sadness.
"Seventeen" is one of those songs that makes listeners happy no matter what.  The inspiring lyrics can boost anybody and give him or her some valuable life lessons.  Honestly, Alessia Cara can possibly be the next Taylor Swift, minus all of the breakup songs.  
http://www.billboard.com/artist/6592648/alessia-cara
Leave a Comment