Indoor majorettes begin their season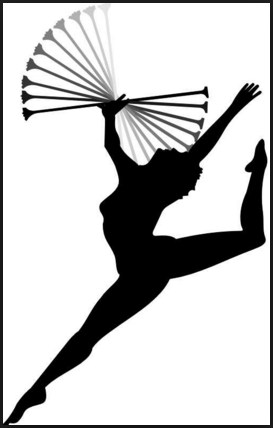 Indoor majorettes started on Jan. 7. All year the girls have been practicing outdoors and performed at football games. This year they will travel to competitions and perform at upcoming school events.
The girls had to go through a process of trying out for the team. Nichole Zemleduck and Julie Storm have been coaching the squad. Storm has been twirling since she was in seventh grade. She twirled through junior high, high school and college and was an adviser for Keith; she couldn't say no to this coaching opportunity. Nichole Zemleduck has been twirling since age four and was a ninth grade captain at Roosevelt. She was also a captain her senior year at Altoona High. Both of the coaches twirled together in school for indoor majorettes.
"The coaches put a lot of hard work into the team and are great at always being there for us. Also they make sure they help us to be the best we can be," ninth grader Caitlyn Maher said.  
Maher was determined to make the team this year.
Last year many girls didn't make the cut for the team after tryouts.
"It really is a nerve racking process because you never know if you are good enough," said Maher said.
After all of the hard work of making sure they get on the team, it doesn't stop there. Practices are on Tuesday and Thursday nights for two hours. At the beginning of practice they warm up and go over basic tricks. Then the girls perfect their routine and clean up the steps. After that, they learn more and get individual help from the coaches.
Even though it is hard work and requires a lot of athleticism, the team continues to push through. Although the squad works hard year-round, it's fun for them because the girls greatly enjoy learning new things and have fun doing sassy moves in their routines. They get to work with friends and meet new people. Part of the fun is picking out and trying on new costumes for competition, and listening to the new music their routine is performed to.
"Our music this year is space themed and there is a mixture of different songs and voice recordings that go into it," Maher said.
One of the 2016 competitions will take place here in Altoona, and the squad is looking forward to it. Teams from across Central PA will be attending. The date for the competition isn't set yet but the girls sure are excited.
Leave a Comment