Altoona school board 'builds up' its construction plans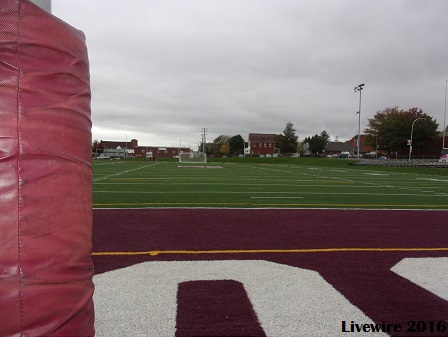 The Altoona Area School District and its supervisors have begun introducing their plans to improve their high school building and resolve overcrowding in elementary schools.
These propositions still reside in their earliest stages; however, and currently lie under discussion and modification by the school board.
Proposed plans include renovating the B building of the high school and creating an entirely new B building on the IM soccer field. Moving ninth grade students into the Altoona Area High School (AAHS) and sixth grade students into the Altoona Area Junior High School (AAJHS) as well as building a new elementary school also add to the current proposed strategies.
Some elementary schools do not offer enough space for the students and teachers.
Having "classrooms for all classes," is a main goal of the AASD as said by school district Superintendent Dr. Charles A. Prijatelj.
" I think maybe my school is too small and crowded," fourth grader of Logan Elementary, Aidin Drass said. " My class doesn't get recess sometimes because of all the other kids who get to go before me… there are too many kids in my class!"
Granting sixth graders more opportunities for art, music, technology and science and alleviating a certain percentage of overcrowding from elementary schools also rest as goals of the moving of sixth graders into the junior high.
" [we're] in the middle of a process, where we're gathering information and shaping our decisions," Dr. Prijatelj said.
Also, Dr. Prijatelj said most of the funding for these ideas will be made of taxpayers' dollars. The average estimate of money expected to be needed for the plans currently presented to the school board is anywhere from 70 million to 144 million.
On Monday Oct. 24 and Tuesday Oct. 25 both the high school and junior high buildings will be open to the community.  A variety of groups will be present on this night to showcase the activities and academics of both buildings.
http://www.altoonamirror.com/news/local-news/2016/10/aasd-offering-tours/
http://www.altoonamirror.com/news/local-news/2016/10/aasd-offering-tours/