Best book to read: All the Bright Places
November 16, 2016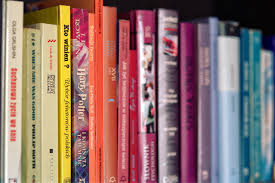 Quite possibly one of the best books a teenager could read is All the Bright Places by Jennifer Niven.
Violet Markey and Theodore Finch didn't know each other existed until they found each other in the weirdest place to meet…on top of their school's bell tower. The duo then finds themselves working on a school project together that has them "wandering" all over the state of Indiana. During their "wanderings," Violet and Finch share more about their mental illnesses and their problems from their past.
All the Bright Places gives readers a look into two teens lives who suffer with their own mental illness and a dark past. Mental illness is very important and is sometimes overlooked. Niven talks about mental illness through her characters and shows the struggles of someone who lives with one. The author also did an outstanding job on making the characters seem real and always keeping the reader hooked and wanting to know what happens next.