Movie goers meet Gardner Elliot from Mars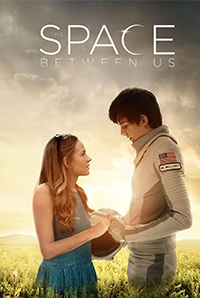 Gardner Elliot, the first human born on Mars, begins an online friendship with Tulsa, a teen in Colorado. On his voyage to Earth, the 16-year-old finally gets to experience all the joys and wonders of a world he could only read about. Problems arise when scientists discover that Gardner's organs can't withstand the atmosphere. United with Tulsa on the run, he races against time to unravel mysteries of how he came to be, and where he belongs in the universe.
Having the chance to see The Space Between Us was amazing and deserves a 10/10. This movie is a sci-fi romance. It also has the affect to play havoc with your emotions meaning, parts of the movie are heartbreaking and some will make a person leap for joy. Movie reviewers only gave The Space Between Us a 7.4/10 rating!
Asa Butterfield who plays Gardner and Britt Robertson who plays Tulsa have an interesting connection in the movie. Even just being able to Facetime Gardner had to keep his secret that he was from Mars. He opens up to her though when they go on a road trip and she doesn't believe him until he is rushed to the emergency room because his heart is too big for Earth. This brings them closer together and Tulsa tries everything to keep him safe and to find his biological father.
Even though this movie has a guessable final twist, it features a near-future space travel plot. Going from Mars to Earth and back, things get a little twisted and bizarre.