March clubs monthly update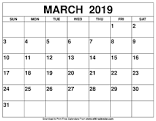 Anime Club – Led by John Garlick: The Anime Club will be taking a vote on where they will hold their party this year. They will be having an outside artist coming into their seminar and conducting an anime art competition in March.
Chess Club – Led by Wes Rogers: In March, the Chess Club will not be having any major events.  Students will casually play chess and have fun with their friends.
Diversity Club – Led by Keith McFarland: The Diversity Club is involved with one major workshop in March.  It is set for Thursday, March 28, and the topic of the workshop will be "Identity and Diversity."  The workshop will take place in McFarland's classroom (C433) from 3 p.m. – 5 p.m. (depending on the number of students coming).
Drama Club – Led by Alyssa Hetrick and Connor Chywski: On March 1 and March 2, the junior high Drama Club will be having a play.  The play begins at 7 p.m. Ticket prices are $5 for students and $8 for adults.  There will be a casting crew party after the play in March.
Friends of Rachel Club – Led by Guidance: There will be a meeting for all members on March 5.  In addition, the FOR Club will begin creating "Chains of Kindness."
LEGO Club – Led by Justina McCaulley: On March 6, the LEGO Club will have a meeting from 3 p.m. – 4 p.m. in the library.  Members will continue to work on their existing projects or start new projects. The club has had requests for some LEGO Star Wars kits and that has excited the club.
MathCounts – Led by Christopher Lloyd: One of the members of MathCounts, Samantha Abbott, will be competing at the state MathCounts competition.  It will take place on March 16.
National Junior Honor Society – Led by John Wharton and Autumn Barry-Kyle: The NJHS is accepting service hours from their potential eighth grade members.  They are monitoring their members' grade results and accepting community service for current members.  In addition, they will be preparing for THON and meeting to establish a time to discuss THON. They are looking at raising money for the backpack program.
Ski Club – Led by Phil Peterman: The Ski Club is having its last ski trip on March 6.  They will be wrapping up Ski Club for the year after that.
Technology Student Association – Led by Lori Piper: TSA is getting ready for States in April.  Three students from the junior high will represent the junior high TSA chapter at the State Conference at Seven Springs.  The students are working on their project submissions and getting ready for the conference.
The FBLA group will be going to Penn State Altoona's campus to attend Teen Power Day.  They will be attending workshops about making healthy choices and avoiding risky behavior.