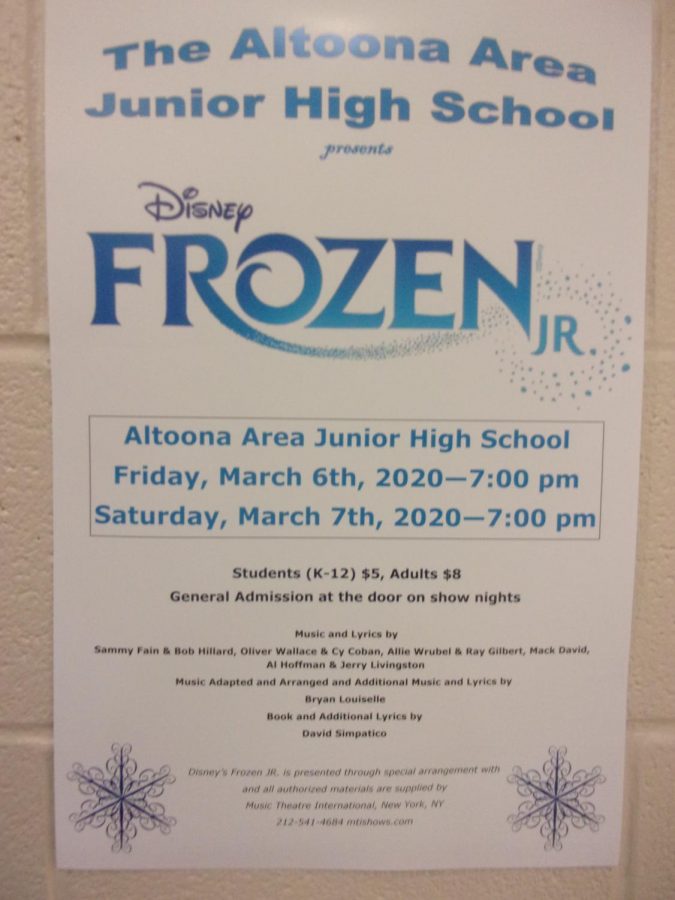 Paris Lawson
Frozen Jr. has been selected as the play for this year's upcoming spring musical. This production will be put on by the drama club on two different dates after school.
"All our hard work and dedication will eventually come through, and the play is coming together. We're excited to see how the play turns out," drama club tech director Katie Hovan said.
The first showing is on Friday March 6 at 7 p. m., and the second showing will be on Saturday March 7 at 7 p. m. Students tickets for admission will be $5 and adults' tickets will be $8.