A Disney Classic that everyone's hoppy about
In fairy tales, kissing the frog always turns him back into a prince, or so we thought.
This action packed movie "The Princess and the Frog" involves a poor waitress named Tiana. We watch her work towards her dream of owning a restaurant. She has always wanted to own a restaurant in honor of her late father. Her best friend, Charlotte, however is the opposite. She comes from a rich family, never had to work a day in her life, has an obsession with princes. When Prince Naveen came to their town to  find a princess to marry, he stayed at Charlotte's house. Ironically, the prince has no money, so he makes a deal with the shadow man. Naveen said he wanted to "have green" meaning be rich,  but instead he was turned into a frog. He found Tiana and after a few minutes of negotiating, he told her if she kissed him that would turn human leading to her getting a restaurant. When she kissed him, she turned into a frog too! Together they hop though the bayou and try to find a saw to return to human form. Along their journey, they meet new friends and explore a new world.
I believe that young children will become mesmerized watching this movie and parents will love the message in it. It has fun upbeat songs that kids will love along with talking animals. Also, behind the songs and dance, there are meaningful themes. Some include having to work for what you want and that friends come in all shapes and sizes. The actors' voices fit beautifully together, and there is plenty of diversity between characters. 
I highly recommend this movie to anyone who loves adventure. Altogether this family movie is great for young kids to watch and enjoy. They will have lots of fun singing and dancing along. The movie runs on Disney+. The G Rating makes it perfect for little kids to become enchanted at any time. 
Leave a Comment
About the Contributor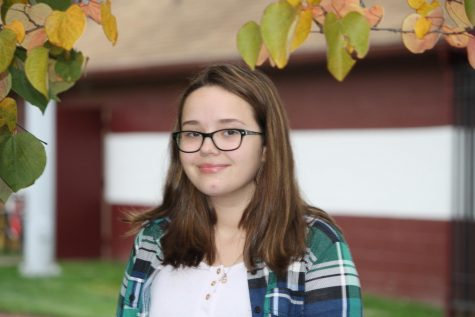 Abigail Shearer, Reporter
Hello! I'm Abigail, but you can call me Abby. I'm a reporter for AAJHS. this is my first year being apart of news writing, and I wish to continue being...