Baseball Athletes Behind the Scenes
Local white team baseball players Logan Meyers and Tyler Kerin give inside information on how they prepare all season for their games. 
"I just go out, I try my best and go with my gut," Kerin said. 
A lot of practice is what makes this team work. These boys practice four days a week to prepare themselves for a game, and they put all their energy and effort into each and every practice.
"We are all a team and play as one," Meyers said. 
They might seem calm, but they all have their fears about the game, even the coach.
"My biggest fear is always have I prepared my players the right way in order to face the opponents they're going up against," said coach Jarrod Purgar.
These boys all experience many fears: striking out, injuries, getting benched and missing practice. 
"We just push forward, we try not let our fears stop us from playing our best," Kerin said.
"We just have to deal with our fears and look forward to playing the next game," Meyers said.
Coping with the loss of a big game could be very stressful for a player or the whole team. Finding a good way to cope with losing a huge game will help boost the play in the future. Knowing their mistakes helps them in the long run to improve weaknesses.
"I observe my mistakes and the mistakes of my teammates, and we learn from them; it helps us become better players," Meyers said. 
On the other hand, the athletes need time to relax too. After a long week with balancing practice and games and school, they need a break. They like to hang out with their friends off the field. After a relaxing night or weekend, they need to get back to work with practice the upcoming week.
Upset that the season is almost over, the boys agree they will be playing again as soon as the season starts back up. 
"I am going to practice over the summer to prepare myself for next season," Kerin said.
Working out, stretching and plenty of outfield is how the boys plan to prepare themselves for next year.
"I love being out in the field with my friends, I really look forward to playing with them next year, and I know the team will be just as strong if not stronger," Meyers said.
There is never a dull moment with these boys, from playing outfield to talking with their friends at practice, they are always up to something.
Leave a Comment
About the Contributor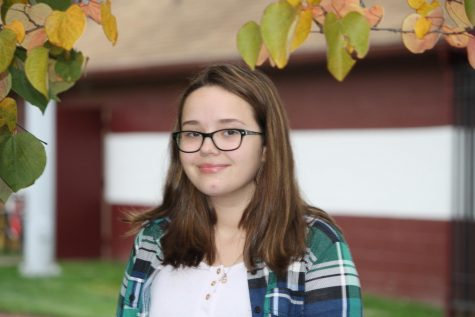 Abigail Shearer, Reporter
Hello! I'm Abigail, but you can call me Abby. I'm a reporter for AAJHS. this is my first year being apart of news writing, and I wish to continue being...