Movies and shows to watch over summer break
The upcoming summer break allows a recess from school where teenagers can spend time watching shows and movies over a period of rainy days or even just for fun. 
Movies
The movie "Tag" sounds exactly how it sounds. It's about a group of men that have been best friends since they were kids who play tag. They played all throughout elementary school all the way to high school. There is one friend in the group named Jerry who has never gotten tagged, so the other four friends come up with a plan to get him. What makes this movie more interesting is that it is based on a true story; it is definitely one of my favorites. This is available on Hulu. I rate it a 10/10. The excitement it brought was amazing,  and not only that,  but it had many plot twists with irony that kept me never knowing what to expect next. 
"What Happened To Monday" is a Netflix original film. It's about seven identical sisters that live in a world that doesn't allow siblings. The sisters switch each day going out. Each day of the week is a sister's chance to visit the world. Monday goes out on Monday, Tuesday goes out Tuesday and all the other sisters so on go out on the days of the week that they are named after. The plot thickens when Monday doesn't come back home on her day out of the apartment, and the siblings have to start going out searching for her. This movie is one of my favorites as well. I rate this a 9/10. The plot of the story is amazing, and it really has viewers thinking about what could happen next. 
TV Shows
"The Rain"  is a Netflix original show. It's about a deadly spreading virus that's in the rain. If the rain touches someone, they die. Siblings, Simone and Rasus, find an underground bunker to stay in while their father, who is a scientist, tries to figure out what's going on. They soon part ways, the siblings then are on their own and soon have to leave to get supplies. This show is great. I rate it a 8/10.  The outcome of this show is great and it's always interesting to see what's going to happen next and how the outcome of characters' choices unravel. 
"Cobra Kai" is definitely one of the best shows I've watched all year. It's based on the original "Karate Kid" movie from 1984. Johnny and Daniel become a sensei's for different dojos. The two teams are not on good terms due to a bunch of drama. This causes hatred between friends and even families. Johnny and Daniel try to see eye to eye and leave the past in the past in order to show the kids on their teams that it's not okay to fight and teach them that karate is all about defense. It has three seasons of episodes and is available on Netflix. I rate it a 9/10. I like how they included small details from the 1984 movie into the show. Also, the show goes really in depth with with scenes, especially the fighting.
There are more fantastic shows and movies to watch over summer as well and there will be plenty of time to binge watch!
Leave a Comment
About the Contributor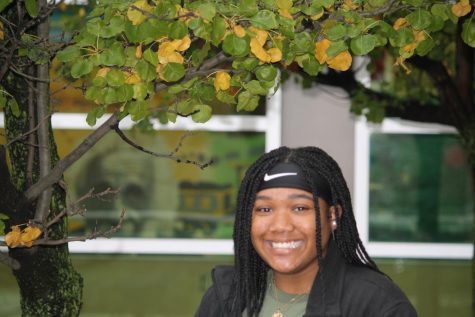 Theresa King, Reporter
My name is Theresa King, I am a 8th grade student at AAJHS. I've always liked writing weather it was just a made up story or even school essays. I enjoy...