GACTC offers students chance to learn skills for future career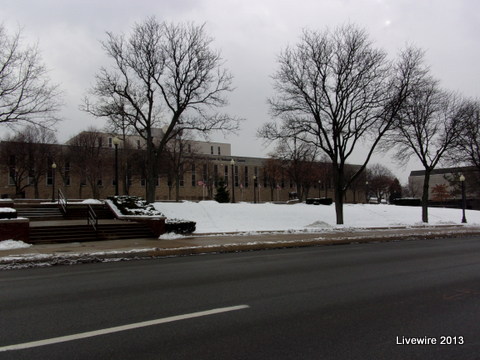 The Greater Altoona Career and Technology Center offers a select number of level two eighth graders a chance to join in their ninth grade year. All eighth grade students get to take a tour and see some of the classes they offer.
If students are not selected for their ninth grade year because they happen to be in level three and they don't have disciplinary problems, they could always join in tenth grade. The GACTC held an open house for highschool students and their parents on Dec. 3 from 5:00pm through 8:00pm. Altoona is not the only school that is involved with the GACTC.
Bellwood-Antis, Claysburg-Kimmel, Glendale, Hollidaysburg Area, Spring Cove and Williamsburg Community School Districts are also involved. Ninth grade student Dakota Dent goes to the CTC for masonry.
"I wanted to build stuff and be able to choose a career involving it," ninth grader Dakota Dent said.
Some students enjoy the GACTC more than the junior high.
"We have more freedom and we don't have to go period to period," Dent said.
The school offers programs like carpentry, collision repair, health occupations, retail marketing and almost anything else career wise.
It gives kids hands on experience and shows them what a day is like in that field of study. The school is actually located right across the street from the junior high and right beside the high school.
Photo By: Hannah Barr
Leave a Comment