Saying Good bye to coach Saylor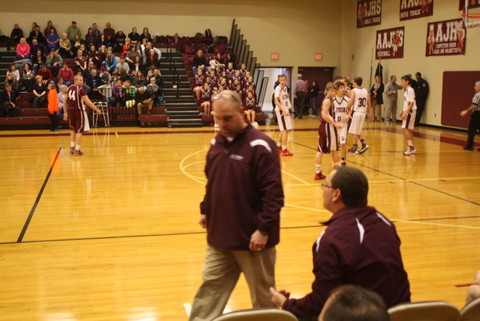 Tom Saylor has been coaching since 1987. He has put in 27 years of giving up family time to be there for his many teams. His best of coaching was is 2003-2004 season when they had a 20-2 season. His more frustrating year was his 2009-2010 season they where 6-10. This past season seem to live up to his expectations.
'Yeah we could have won more games but we had a few cancelled, " Tom  Saylor said. ' Thanks for the hard work and if you're determined to be a basketball player you have to work at it," Saylor said as he bids a goodbye to coaching.
Vince Nedimyer coached the white boys' team and has been with Coach Saylor for 5-6 years.
" His positive outlook on everything and how he connects with his players. He is very knowledgeable , someone you can count on and wants the best for the kids, " Nedimeyer said. " Thanks for everything you have done for me as a player and coach. I will miss coaching with you and wish you the best ," Nedimeyer said.
Leave a Comment