Yearbook club is picture ready!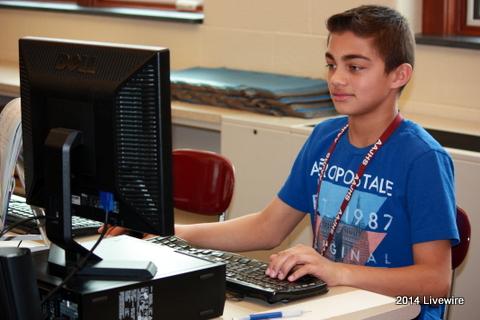 Yearbook club is preparing to get the school yearbook ready for the end of the school year. They are busy taking pictures and writing captions for the yearbook.
 The yearbook clubs theme for the yearbook is graffiti.
 Ninth grade students' such as Sarah Musselman Bailey Butler and Emma Reed are involved in yearbook club. Yearbook club is a ninth grade elective that students can choose in their eighth grade year when scheduling.
 The class for yearbook is not like a normal class.
 "It can be stressful because there are a lot of deadlines, but it is fun," Musselman said.
 "It's really fun. I like that we can be creative and create the pages for the yearbook that we want," Butler said.
 "Fun! But at times stressful; there are a lot of different things that go into making a yearbook. For example, finding names of the students in the pictures. Overall it has been a great experience," Reed said.
 With half of the school year already over; the yearbook will need to be done for students who purchased them.
 "We just submitted all of the pages to Jostens not too long ago," Butler said.
 "The yearbook is complete. The staff and I had a deadline to meet for our pages and we turned it in last week for it to be done in time. Also, to be ready to deliver to the students who bought," Reed said.
 There are some challenges and difficulties in making the yearbook.
 "Writing captions for pictures is the most challenging part," Musselman said.
  "The most challenging part about making the yearbook for me is identify the kids you don't necessarily know. Also, making sure your layout is 100% correct," Butler said.
  "You literally had to plan out everything. A page was done and created by someone in the class and it took a lot of time. Your inner creativity had to come out when making the yearbook," Reed said.
 Being in yearbook club has its benefits too.
 "You learn how to work with others and compromise," Musselman said.
 "It takes stress off from your other classes," Butler said.
 "We get to go on field trip, parties and we are online everyday. So, when you are done for the day you can go online and do whatever you want," Reed said.
The staff for yearbook club is working hard to make sure the yearbook is its best and getting it distributed to students.
 Be sure to buy the school yearbook to see all of the hard work put into it before it's too late.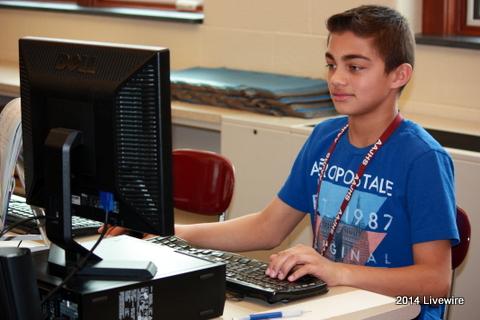 View Comments (1)