Picture Perfect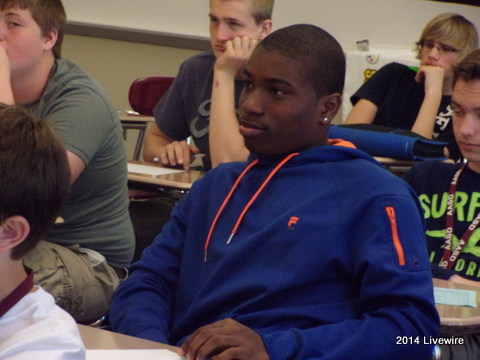 Sports class is getting even cooler with their guest speaker.  Speaker John Wahl is speaking about how there is racism in different forms throughout all of sports.
"  I thought it was interesting, and I thought it was surprising to find out that there were different aspects to racism in sports,"  Madison James said.
They did many activities with labels and it showed how the different names made the other people think how how they would treat them.  The students had to talk as if they were the label.  Here are some pictures of what they were doing.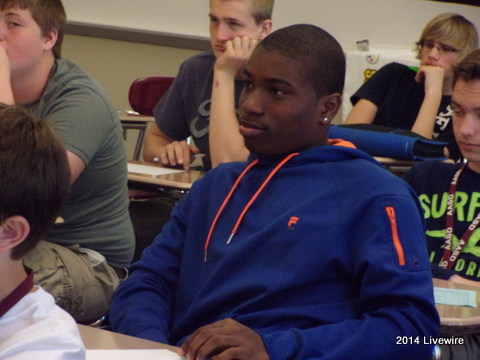 View Comments (1)