Drama Queens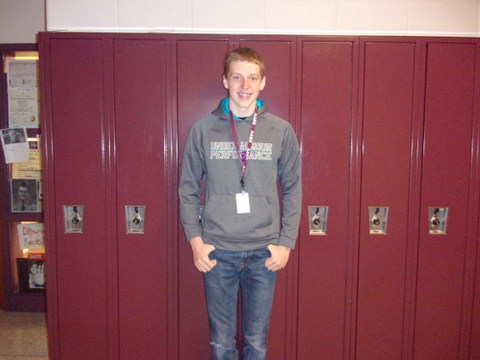 Weekly posts on the boys and girls of drama.
Justin Miller is this week's drama king of the week.  He has been an active member of the school's drama productions.  In previous plays he has been the stage manager.  For example, he has been a part of 30 Reasons Not to be in a Play, Rose Red, Peter Pan, Romeo and Juliet and even a high school production of The Three Musketeers.  As the stage manager he has helped as a coach for tech group.
In the class he looks forward to socializing.  He finds his strengths in getting stuff done but when it comes to acting he finds difficulty in that.  Drama helps him to take leadership positions and being responsible.  Recently in the drama class they did individual monologues and Miller had to tap into his dark side.  His was on the diaries of a Mr. Welldone and about being afraid of the dark.
Miller is an active fan of Morgan Freeman and his work in The Shawshank Redemption as the character of Red.  The Shawshank Redemption is a movie about "two imprisoned men that bond over a number of years, finding solace and eventual redemption through acts of common decency."  This is also Miller's favorite movie.  His favorite tv shows include Bones and South Park for their use of comedy and commentary.
Miller plans to be a part of the school's future productions.  He hopes to strengthen the program by learning more about stage management and what happens backstage.
View Comments (1)