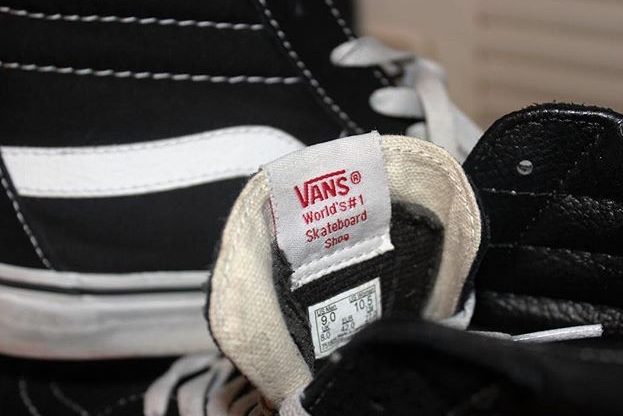 Keeping up with trends
This look was inspired by Kendall and Kylie Jenner.
Trends are hard to keep up with, especially because in our world, they're always changing. If you want to be able to keep up with them all, I'm here to help you. Welcome to the AAJHS version of Vogue, and the Walmart version of  beauty "guru". 
Trends have dramatically changed over time. Fashion and trends are a major part of 2017, and they have been major parts of our lives for a very long time. Trends are also very tricky and can be very hard to keep up with sometimes because like come on who has time to keep up with that stuff when we all have better things to do, like homework and studying for the test that you've known about for a week but just decided to study for the night before. Well, ladies and gentleman, and kids of all ages, let me be your guide, yours truly, the worlds best procrastinator. 
We would all much rather scroll through the 'gram, than do math homework or watch the new season of Stranger Things,  rather than do our bio homework, but I take it to a whole new level.
Approximately 3:30-Once I arrive at my humble abode, I break out the sweats and Cheez-its, and flip to the cooking channel and watch Gordon Ramsey do his thing.
Sometime around 3:40-ish- I scroll through the gram, and finding out just what my cousins, exes, mom's, cat's, uncle are up to.
Probably around 3:46-ish- I click on some AD and see a pair of socks with cacti on them and text my mom asking her to buy them for me.
3:55 I guess- I needed a drink so I grabbed a Juice Box from the fridge (why does fridge have d but refrigerator doesn't…?).
(Que spongbob voice) 20 minutes later: I'm now laying upside down on my couch scrolling through a beauty guru's Instagram page and instantly start to become jealous of how themed their page is, when I realize, they have a really cool style.
I'm going to use only Instagram models and styles to completely put together an outfit for you, so here we go…
My fashion inspiration for this week is: https://www.instagram.com/kendalljenner/
These pictures were my main insperation:
Kendall Jenner's Ripped Jeans: SHOP Her Model Off Duty Look For $59
Kendall wears a lot of ripped jeans and "edgy" ish looks in her outfits. Kendall and Kylie Jenner have always been really big trend setters, and that's why I chose to "recreate" an outfit from Kendall pretty much.
 This look contains the key features of: ripped jeans, fishnets and vans. This look is super trendy and will give you more of an "edgy" look. This style may not keep you warm during the winter, but as long as you look cute, that's all that matters. 
(see chart with links)
Step one, choosing the jeans: First start off with a pair of ripped jeans of your choice, white, black, light wash, boyfriend style, "mom jeans", whichever you're more comfortable in. For the best results, and if you really just want people to really be able to see the fishnets with a first glance, wear jeans that have bigger tears and holes.
Step 2, find a pair of fishnets that fit your style. They have a lot of different variations of fishnets; you just need to pick your personal preference. If I were to choose, I personally would go with the ones with smaller holes, or the "fancier" ones that have the little studs to add a little extra pizzazz.
Step 3, finding the perfect pair of shoes: I am a Vans fanatic. If you ever asked, I would recommend Vans to everyone and anything. (#notspons) Vans have so many different varieties and are for men and women of all shapes and sizes. You don't have to wear Vans with an outfit like this, but I highly recommend that you do!
Step 4, finding the shirt: So many different shirts could be paired with this. Personally, I would pair this with a plain grey, black or white hoodie or a cool statement top.  Wearing the hoodie gives you more of a comfy but stylish feel which is also a big thing right now. But honestly, you could pair this with whatever. Ripped jeans are like the black leggings to your outfit. They give your outfit just the right amount of pop and edge that even if you went with the hoodie, you would still look like a snack.
This style is something you can really have fun with, and really make your own. Everyone looks good with ripped jeans, but adding the fishnets adds the extra little bit of pop a lot of people tend to lack in their outfits. Your outfits are the one of the first thing's people notice about you, so make sure you really make this your own and remember to really just have fun with it. Fashion is not a pop quiz, you won't fail at being yourself and making it your own, if anything, it could be the one thing that separates you from a trend follower , to a trend setter.