Kids' meal mayhem
The Chick-fil-A Kids' Meal
December 15, 2017
In this blog, I will review and discuss kid's meals. I will review and discuss what is in the kid's meal, the quality and quantity of the food and how kid's meal have changed since I was a child.
Chick-fil-A Kids' Meal: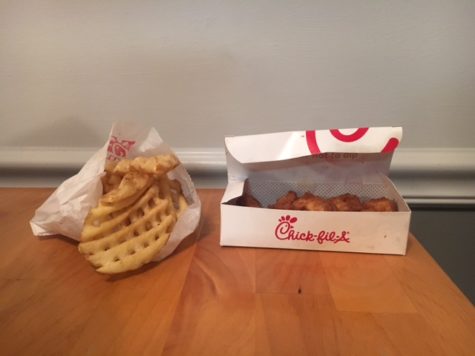 Chicken nuggets
Compared to the previous kids' meals I have reviewed, such as those from McDonald's and Burger King, I would say that a Chick-fil-A's kids' meal has the best chicken nuggets. Although the nuggets were not perfect, at least they were not dry, stale or cold. These nuggets had a nice texture to them and the coating was very crunchy. The chicken itself was thick, full of flavor and overall satisfyingly savory. If I was kid, these nuggets would have been a personal favorite because they are so chunky and flavorful.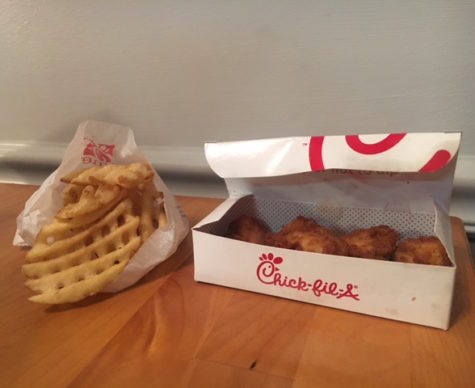 Waffle fries
I absolutely worship Chick-fil-A's waffle fries! Although there will always be a place in my heart for regular fries, waffle fries are just as delicious, or maybe even more so. Personally, I could eat these fries for the rest of my life. Hands down, these are better than McDonald's and Burger King. The waffle fries do not have a soggy texture nor are they anything near stale (and that includes a drive home to eat them). The texture of them is just right as well as the taste.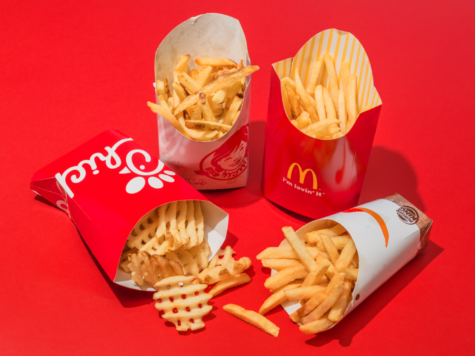 Packaging and toy
The chicken nuggets come in a small box and the waffle fries come in a separate bag. The toy that comes with the kids' meal is a toy brand exclusively for Chick-fil-A called Q Wunder. I received a blue toy that says "Q say" with a monkey beside it (picture of the toys shown below). The toy is basically a disc with kid-friendly questions on a dial, which you rotate to see the questions one at a time–examples include asking what 'patience' means, what are you thankful for, and asking you to sing silly songs.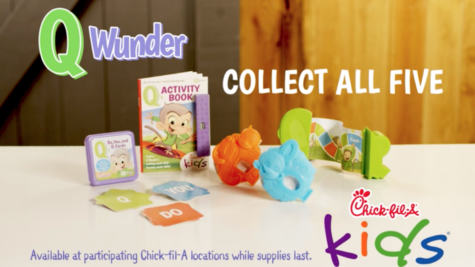 Final verdict
Overall, Chick-fil-A's kids' meal has topped the McDonald's Happy Meal and Burger King's King Jr. Meal. I would definitely recommend this to any of my little cousins. The chicken nuggets are delicious and the waffle fries are without a doubt heavenly. Although I did not eat Chick-fil-A when I was a kid, it's pretty clear that if I would have, I would have wanted to go there every day.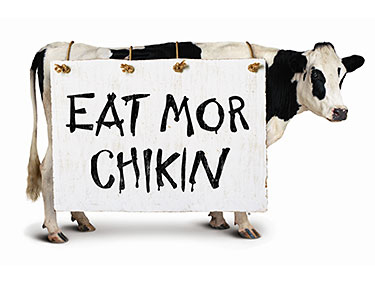 **********POLL**********
Where should I go next?
Wendy's
KFC
Let me know in the comments!