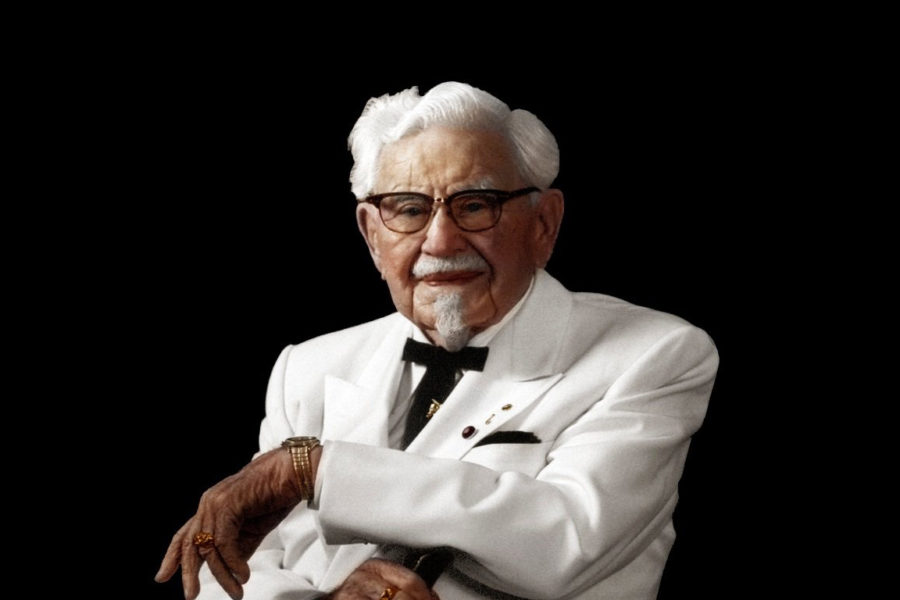 Kids' meal mayhem
January 11, 2018
Grilled chicken leg
KFC Kids' Meals have a variety of options–you can get a grilled chicken leg, a Chicken Little mini-sandwich, extra crispy tenders or popcorn nuggets. I chose the grilled chicken leg which was delicious and the skin was very crispy (even though it was grilled) with a satisfying taste. The only complaint I have is that there was only one chicken leg. Now, maybe one chicken leg may be enough for some kids, but I know for sure that when I was a kid, one chicken leg wouldn't be enough for me.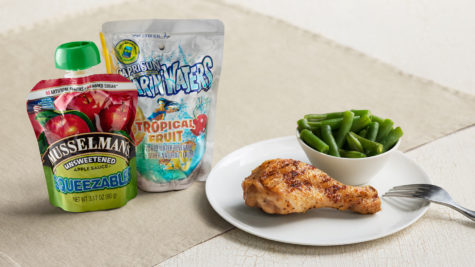 Mashed potatoes
Although KFC did not have fries with their kids' meal, it was a nice change from my previous meal reviews to choose from mashed potatoes, green beans, corn and mac and cheese. I chose the mashed potatoes and enjoyed them as much as I would have enjoyed fries. The portion was on the small side, and had that been the size of the fries it would have been disappointing, but for mashed potatoes it was just enough.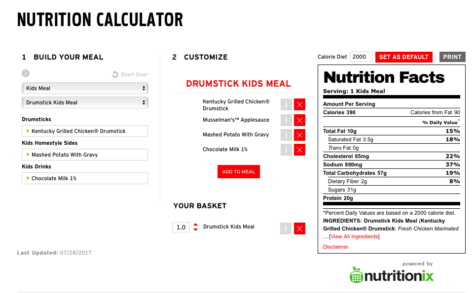 Applesauce
Now, since I'm not a big fan of applesauce, I thought the applesauce was alright–not too bad but not too good either. The applesauce was considerably warm, even though the pouch it came in was cold.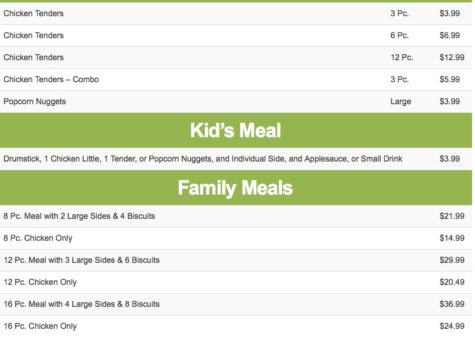 Chocolate milk
I chose the chocolate milk, but other options are a Capri Sun, a soft drink or a white milk. The milk came in the standard plastic bottle but slightly taller than others I've reviewed. The amount of chocolate milk was about the same; however, because it was not filled completely to the top. I love chocolate milk and I'm not very picky about it, so I was pleased with it.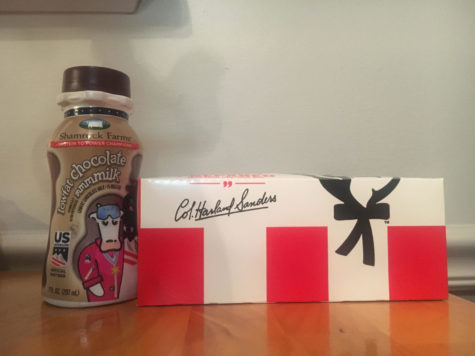 Packaging and toy
The kids' meal came in a decent sized box with Colonel Sanders face on the top. I have no complaints or opinions on the box itself, as it was similar in design to what all their chicken comes in (white box with red logo). I did find it odd that this kids' meal did not have a toy. As a kid, receiving a toy with my meal was the best part of the whole meal, and if I was disappointed as a reviewer, I can only imagine how bummed a kid would be with a toyless kids' meal.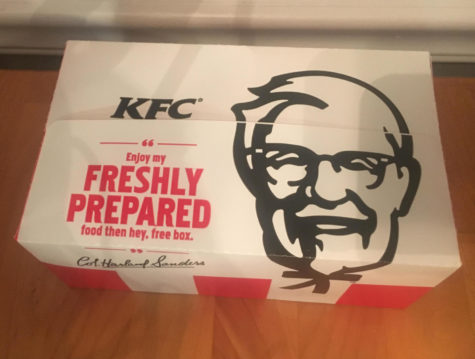 Final verdict
Overall, KFC's kids' meal had an amazing taste, and although it was great to have options other than fries, in the end there wasn't enough to recommend it. The quantity of the meal was meager and there was no kids' toy. I would recommend a kid just get an adult meal and go to Toys 'R Us afterward.