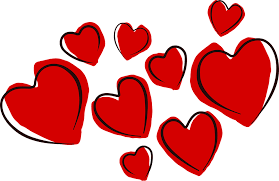 Editorial: Sweethearts dance steps ninth graders into new social world
February 26, 2018
On Feb. 15 of this year, the Sweetheart's Dance, a Valentine's Day dance for Ninth graders, took place at the junior high. The dance was well attended, and in small ways, it was like any other dance. There were drinks and snacks such as Mountain Dew, water, Pepsi, pretzels, chips and Ruffles. It was held in the gymnasium, decorated with music playing, and teachers chaperoned the event. But beyond this, the dance was very different from all other dances, and it was different from most places ninth graders know.
Throughout the junior high years, the usual places for socializing with friends are at a friend's house, the mall or a football game at Mansion Park. During school, there is the lunch room and the occasional field trip. However, these places don't necessarily prepare adolescents to socialize in a more mature way. These places and events don't always give ninth graders the freedom or responsibility to be more adult-like.
At this particular dance, ninth graders were required to dress nicely. Both girls and boys were to dress more formally, which shows this was a more extravagant event than all school dances held before. In the weeks before the dance, students were discussing it and planning. Some were getting up the nerve to ask someone to be their date. Unlike a field trip, students were responsible for purchasing tickets and responsible for arranging their own rides to and from the event. The dance allowed ninth graders to experience socializing as older teens and even adults, do.
The gym was filled with people complimenting each other on appearances and how nice he or she looked that night. This was a time for people to dress up nicely, to attend a social function with a special someone and overall just have a grand time.
On the dance floor, many ninth graders were listening and dancing to the great songs that were played such as "Bodak Yellow" by Cardi B, "Fergalicious" by Fergie, "Low" by Flo Rida, "Gas Pedal" by Sage The Gemini, and many other well-known songs. Although the music was loud, people didn't have to scream to hear one another. A few of the songs that were played were explicit but certain words were rarely censored, and these were all songs ninth graders knew and listened to outside of school, and being able to enjoy them on the big night out was more appreciated than hearing the Kidz Bop music that makes ninth graders feel more like third graders.
Students this age usually only go to nice parties with a parent or other family member; however, this dance gave students the chance to have more freedom and have fun at a party with friends without the parental guidance. While there were teachers at the dance, they were all spread out around the gym in different locations. It didn't feel like there were too many teachers, crowding the dance or being too overprotective. Ninth graders had more freedom to do what they want as long as they were respectful and mature.
For some students, they were also on their first date, and some danced to their first slow song. And for many, the evening didn't even end with the dance. Groups of friends continued their socializing at restaurants, with some not getting home until midnight. And although the dance was held on a Thursday night, it was really like a Friday night, as there was no school the next day. Like older teens and adults who go out on the town at the end of long week, ninth graders made a night out of it.
The Sweetheart's Dance was a chance for friends to talk and have fun. From the many smiles and laughs that were seen and heard, the Sweethearts Dance was a big hit.