Kids' meal mayhem
March 23, 2018
In this blog, I will review and discuss kid's meals. I will review and discuss what is in the kid's meal, the quality and quantity of the food and how kid's meal have changed since I was a child.
Little Cheeseburger
Five Guys' burgers are truly one of my top three favorite burger places. The burgers, and especially the little cheeseburger I received, are thick, juicy, and oozing with flavor (and grease). These burgers have a flawless texture and are cooked perfectly–I think I'm in love.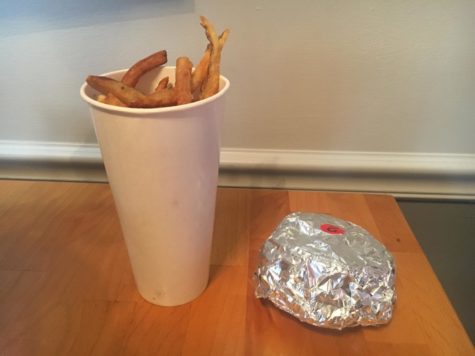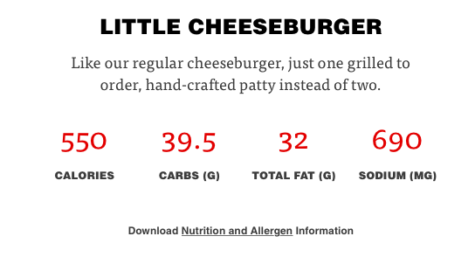 Fries
Surprisingly enough, I can't tell if I like Five Guys' fries or not. They're delicious with a crisp and crunchy taste that is so addictive–before you know it–all the fries are gone. However, these fries do have a somewhat pungent aftertaste. Maybe it's the grease that gives it this not-so-pleasant flavor, but either way, the aftertaste is enough for me to question my liking of the fries after they've been devoured.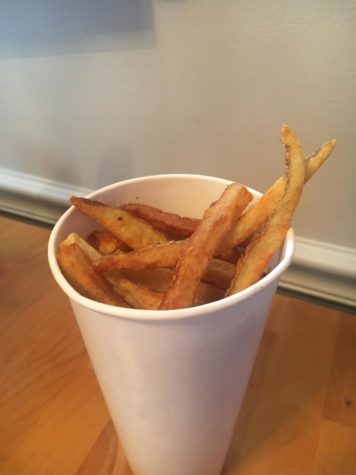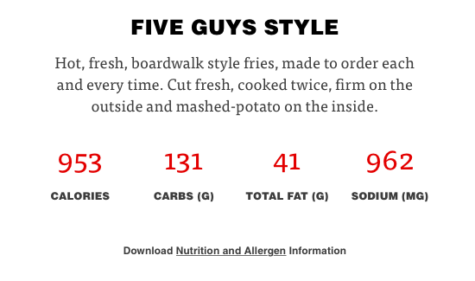 Packaging
Although Five Guys' doesn't technically have a "kids' meal" I still decided to review them because the little cheeseburger is practically a kids' cheeseburger. This meal came in a regular brown bag (covered in grease, as evident in the photo). The cheeseburger came in tin foil, which kept the cheeseburger warm even after not getting home for 30 minutes.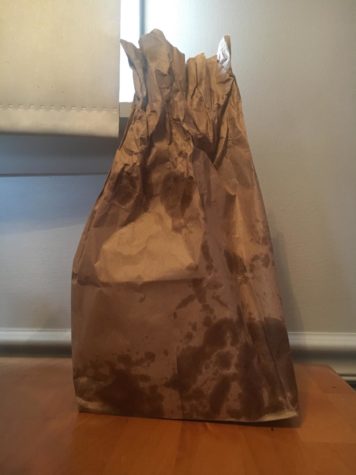 Final verdict
For some, eating greasy food is a pro while some view it as a con, so to enjoy Five Guys truly depends on your opinion on grease. Although at times the grease covered cheeseburger and fries seemed too much for me, it didn't stop me from eating this meal in less than a five minutes.