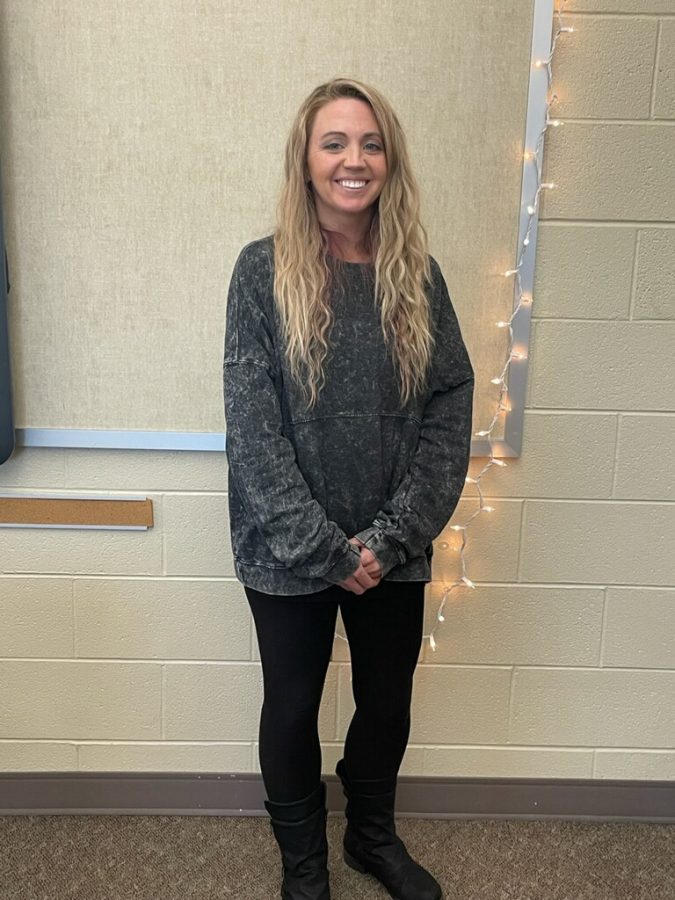 Andrea Conrad
Sixth grade reading specialist/interventionist Andrea Conrad grew up in Cresson, Pa. She went to college at Mount Aloysius and received her masters degree from St. Francis University.
Conrad originally started off as wanting to have a major in psychology because she wanted to be a counselor or a psychologist, but she decided to go into teaching instead. She didn't always want to be a teacher, but Conrad had a sixth grade science teacher who made learning really fun, so she thought teaching would be something she would enjoy while deciding her major in college. 
Prior to coming to the junior high, she taught for 15 years in multiple elementary schools, but this is her first year teaching here. She started off working with fourth, fifth and sixth graders. She really enjoyed working with her older students. When she saw that there was an opportunity for a reading specialist here at the junior high, she thought that would be something she would enjoy, so she applied for the position.
Conrad wanted to share her favorite part of being a teacher. 
"My favorite part about teaching is the kids is trying to help them understand [their own potential], because we're reading specialists and we understand that struggling with reading is not a "problem". It's something that a lot of people just need to work on to improve. It doesn't make you a bad reader. It's just that everyone can always get a little bit better," said Conrad.