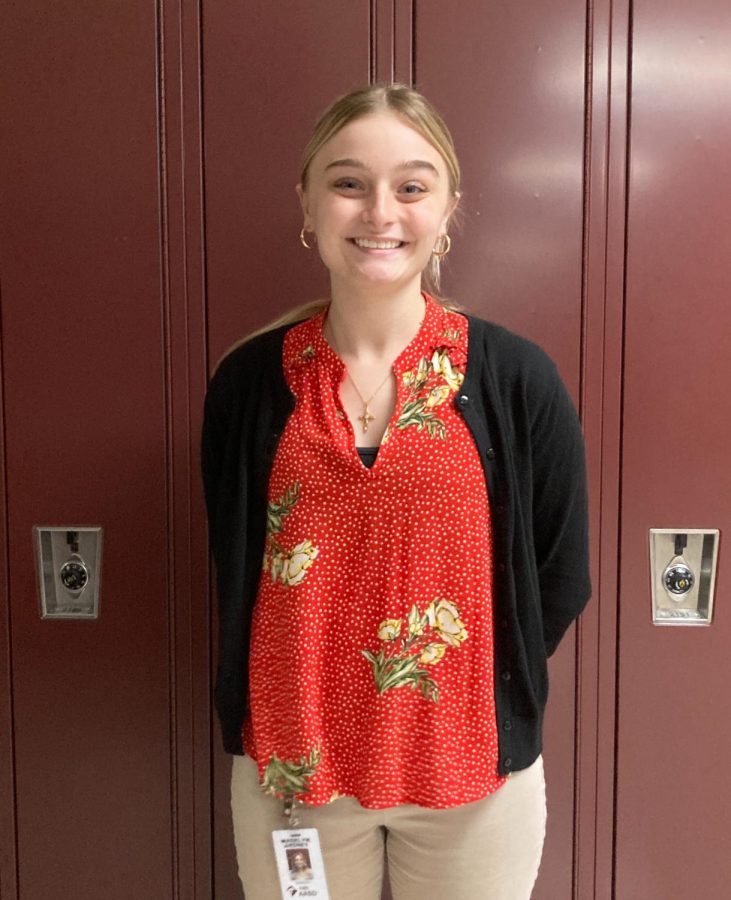 Madelyn Ardrey
A new addition to the staff this year is eighth grade teacher Madelyn Ardrey. Ardrey teaches math to eighth grade students.
Ardrey earned her degree from Pitt-Johnstown and majored in middle level math education. She planned to become a teacher.
"I had several teachers growing up that showed me compassion and what it meant to truly be a teacher and to truly help. I wanted to do that for students," Ardrey said.
Ardrey grew up in the city of Altoona and attended school here.
"This is where I went to school. I loved it when I was here, and I wanted to give back to my community that has given me so much," Ardrey said.
Even though it is her first time teaching, she enjoys the job and is excited for this school year.
"My favorite part of teaching is definitely interacting with the students and showing them that math is fun," Ardrey said.
Ardrey recommends teaching to anyone who is thinking about being a teacher and loves every day of her job.