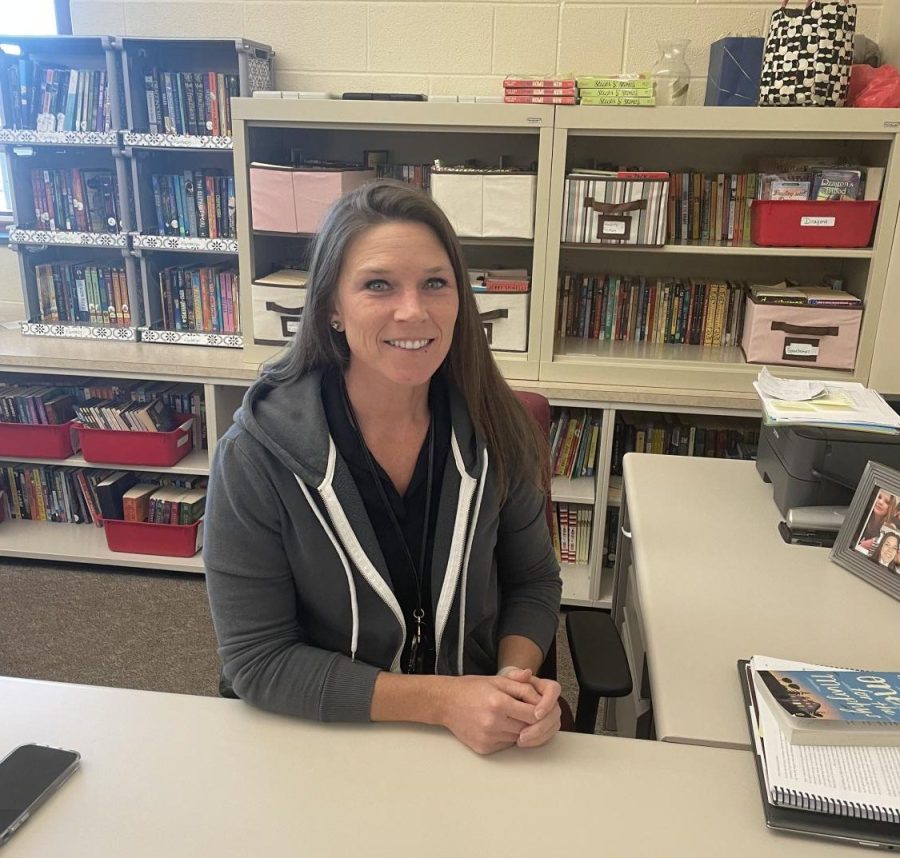 Katie Moyer
The junior high welcomed a new face to the school this year when Katie Moyer joined the staff.  After 11 years of teaching first grade, Moyer decided she was in need of some change and, "What better place than sixth grade ELA," said Moyer.  
"
"If I'm able to be a bright spot in someone's day, then my day has been made."
— Katie Moyer
Though she is now a teacher, this was not always her intention. 
"I actually wanted to be a Marine, and then a state policeman," said Moyer.
She majored in elementary education, receiving her bachelor's degree from Penn State University and got her master's degree in reading and literacy from Marygrove College. 
Moyer said, "I taught in a public school system for 14 years, but I also taught in a couple different youth groups throughout the city."
Though it wasn't always her plan, Moyer loves teaching.
She has a favorite part of teaching.
Moyer said, "The kids. You never know what will happen; every day is completely different than the day before."
She offered advice to anyone also interested in being a teacher.
Moyer said, "Make sure you love making a difference in the lives of kids, because those are your real paychecks."