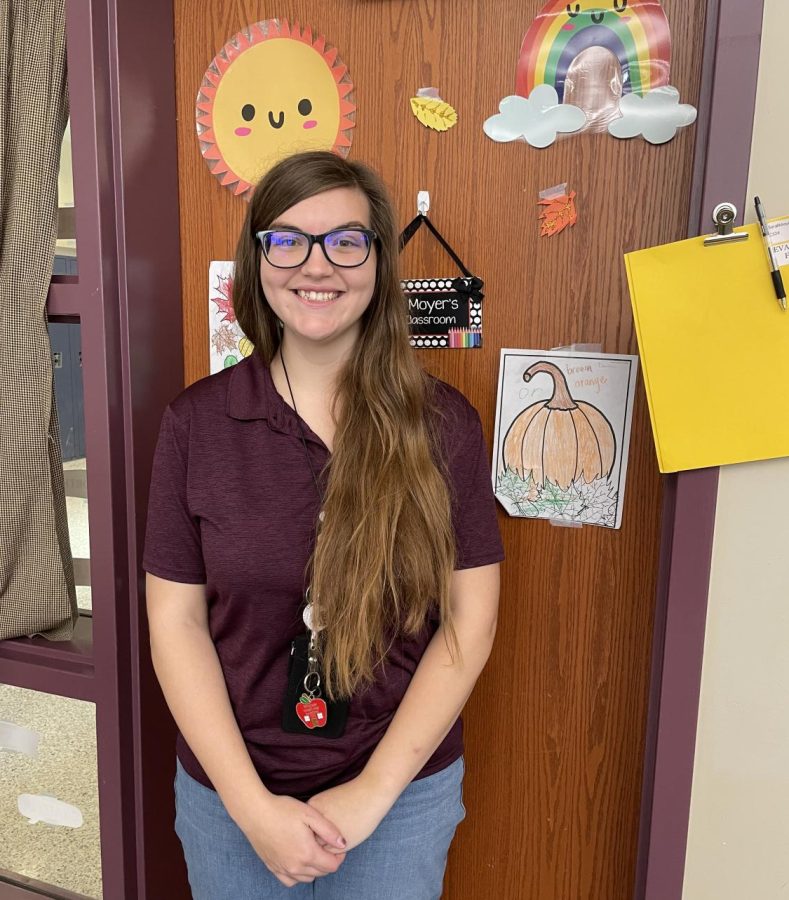 Sarah Moyer
New to the school this year, seventh grade teacher Sarah Moyer joins the staff.  
Former fourth grade teacher Sarah Moyer started her first year of teaching seventh grade at the beginning of this school year.  
"I worked in a really small school last year, and I really like the big school setting," said Moyer.
She majored in early education (Pre-k through fourth grade) from Mount Aloysius College, and is attending Wilson College for her master's degree. Seventh grade special education teacher Moyer previously taught fourth grade in a small school district.  
"I wanted to learn a lot more with special education and I didn't get that at my other school, but I knew I'd get that here," said Moyer.  
She has wanted to be a teacher since second grade and enjoys teaching very much.  
"
I love learning and I love working with children."
— Sarah Moyer
She has a favorite part of teaching. 
Moyer said, "Watching the kids learn new skills and watching them have what's called an ah-ha moment when they learn something new and start picking up on new stuff."