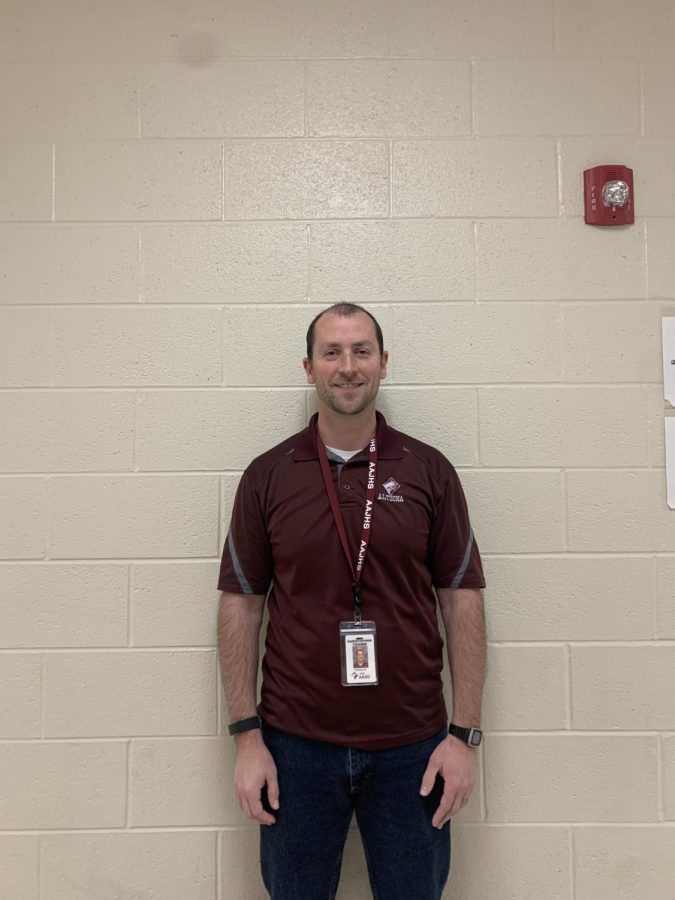 Chris Tromm
Chris Tromm is a new sixth grade health teacher, who was compelled to come to this school because he wanted a new challenge teaching health. 
He was a phys ed teacher at both Ebner and Penn Lincoln Elementary. Moving to this school was more convenient for him because his wife had been working here prior to his shift to the junior high. He is from Altoona and was inspired to become a teacher because of his love for phys ed and health.
He attended Penn State University where he majored in kinesiology with the intentions of becoming a physical education teacher. His favorite part of teaching is telling somebody something new that they didn't know before. He did not always plan on being a teacher when he was younger, although he has always loved phys ed and health.
If a new teacher was debating if they should be a teacher or not Tromm had this to say.
"I'd say give it a shot. Maybe get into coaching or tutoring or something to see if you really like what it is. If you like working with kids, it's a great career to go into," said Tromm.