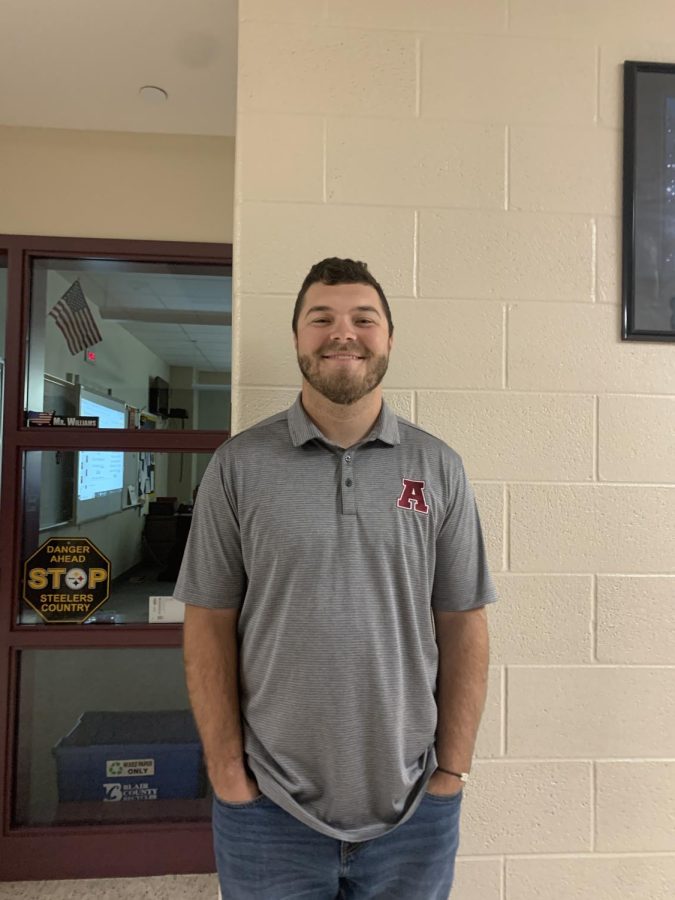 Dominic Williams
Dominic Williams is an eighth grade history teacher who was a student teacher last year and enjoyed it a lot, so when he graduated college he applied for a teaching position at this school.
He hasn't had much of a real job because he graduated from college so recently. 
Williams grew up in Jersey Shore, Pa. He was inspired to become a teacher when he started getting involved in different camps and really enjoyed being able to make a difference in the lives of the kids who wanted to be able to do that.
He went to Juniata College in Huntington. There, he majored in secondary education with a concentration in social studies. His favorite part about teaching is getting to come in everyday. He enjoys history and thinks that eighth graders always keep things interesting. He was not planning on being a teacher until last year. He was going to be a state trooper instead. 
If a new teacher were seeking advice, Williams had this to offer.
"Buckle up. Kids are crazy," said Williams.