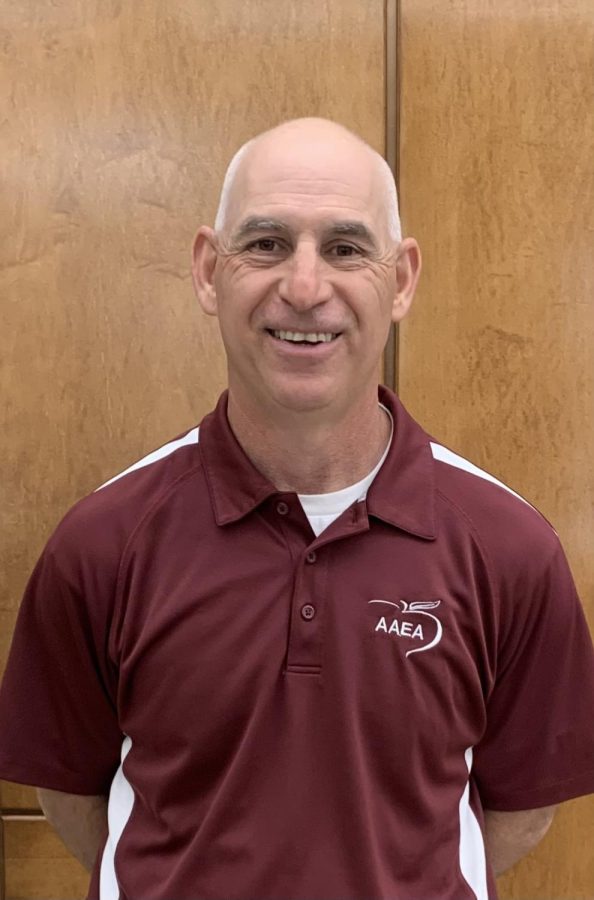 Sam Solomon
One of the many amazing teachers, Sam Solomon, is retiring after 30 years of teaching. He is currently an eighth grade science teacher, but has taught multiple grades at different locations.
He has always taught science, but not always here or in the same grade.
"In the beginning of my career, I taught earth and space science. That was a ninth grade course. I also taught Biology in Virginia. That was a 10th grade course. Then, in the early 2000s, they moved earth and space science to eighth grade," said Solomon.
One of the most important parts of teaching is interacting with the students and staff. It helps teachers build relationships and enjoy their jobs.
As well as being a main part of teaching, it is also Solomon's favorite aspect of his job.
Solomon said, "I think the interactions that I've had with some of my co-workers is what I'll remember most fondly."
From when he started teaching 30 years ago to now, teaching has changed a substantial amount for him.
"In addition to the technology that has come along, society has put a lot more on the teacher's plate and schools' plates that go well beyond just teaching and educating," said Solomon.
Incoming teachers need to be able to adapt and adjust to the situation they are put against.
"Teaching will change dramatically from the beginning of your career to the end of your career, and you have to be able to adapt," said Solomon.
When he retires, he plans on traveling around the world and getting to places he never has been able to experience.
"We'll go on cruises. I've never been to Hawaii, so we'll go to Hawaii. We'll also go to Italy with some friends," said Solomon.
If he had to restart teaching, he wishes he started earlier.
"I would have started when I was 22 instead of 28," said Solomon.