Kids' meal mayhem
Long John Silver's Kids' Meal
April 5, 2018
In this blog, I will review and discuss kids' meals. I will review and discuss what is in the kids' meal, the quality and quantity of the food and how kids' meal have changed since I was a child.
Long John Silver's Kids' Meal: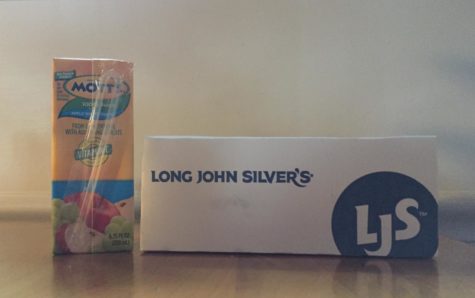 Classic battered whitefish
I always remembered Long John's fish as being flavorful with a perfect thickness. However, when I received this kids' meal, it was not what I had remembered. The fish had an odd and somewhat repulsive taste (with an even worse aftertaste) and a mushy consistency. The only thing I enjoyed with the fish was the breading. The breading had a flawless golden crispy texture that was deliciously crunchy. I would eat the breading off the fish rather than the fish itself.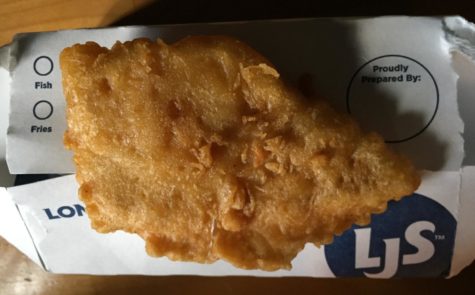 Fries
The fries that came with this kids' meal tasted very similar to Dairy Queen's fries–and I don't mean that as a compliment. These fries had a painful, flavorless taste that made me not want to eat anymore–which is what I did. The fries also had a doughy and soft texture–yuck!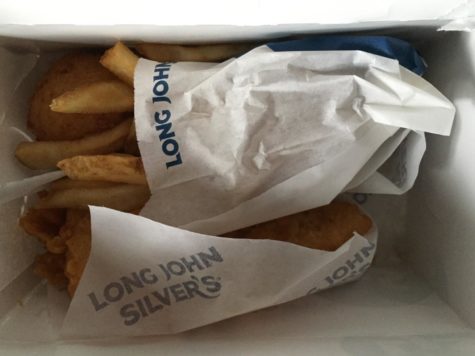 Hushpuppy
Truly the best part of the entire kids' meal. Long John's hush puppies are so delicious it physically hurts me that this kids' meal only provided one–they are so addictive! After finishing the hushpuppy, I couldn't help but crave more. These deep-fried balls of heaven are something I could without a doubt eat for the rest of my life.
Packaging and toy
This kids' meal came in a small box with the toy tucked into the flap of the box (seen below). Inside the box, the food was neatly organized and not just carelessly thrown in. The toy consisted of fake tattoos of cute fish dressed up as pirates. Although I don't really see how this is considered a kids' toy, I do understand why kids would enjoy this, since when I was a kid I loved putting fake tattoos on myself.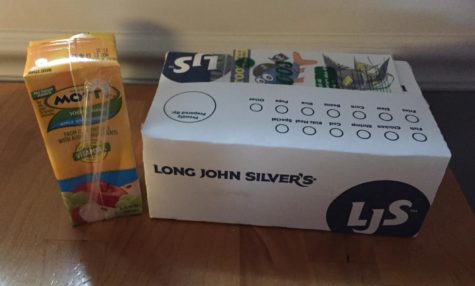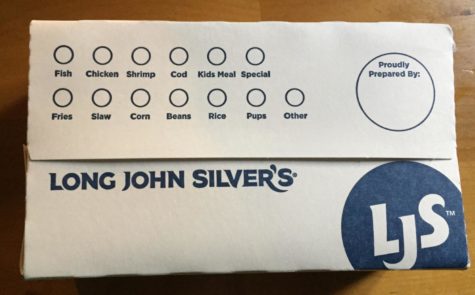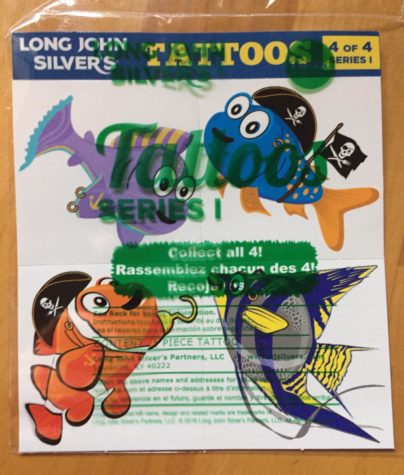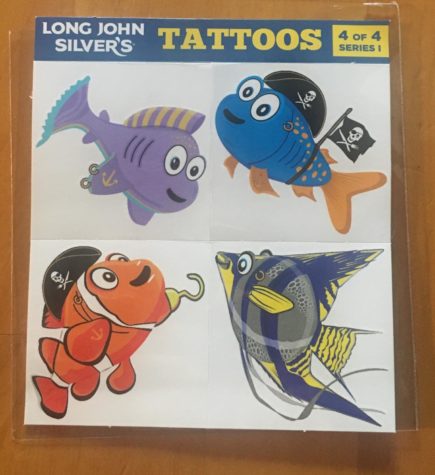 Final verdict
All in all, this kids' meal is going to be a 'no' from me. Although I did enjoy the hushpuppy, I would not recommend purchasing this kids' meal just for one hushpuppy, even though it was exquisite. You can just buy any other meal with a thing of hushpuppies.
Links: