Cool cat class of the week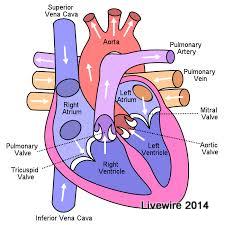 Ever thought about studying the human body, how it works and various diseases? Ever thought about going into the medical field? Then try Human Systems and Disease.
This class is available to ninth grade students and is taught by ninth grade biology teacher Jill Rutter. Students in this class will get to learn about the human body and how it works. Students will also get to perform dissections on various things such as sheep hearts. This year most students have enjoyed the class.
"I like that we can learn about the human anatomy and various animals, its different than regular core classes and more fun," ninth grade student Taylor Mandley said.
"For me I choose the class because I  possibly want to go into the medical field someday and it seemed interesting and it is," ninth grader Rebecca Paule said.
This class is two marking periods long and anyone can take it. Students will learn how to properly dissect specimens and how to use the tools needed for dissections safely and properly.
"Dissecting was a little weird at first, but by far it is my favorite thing we do in class," Mandley said.
" I highly recommend the class its really fun and getting to dissect is really fun, I think everyone should consider taking the class," Paule said.
If this sounds interesting then Human Systems and Disease is definitely a cool cat class to take.
Leave a Comment