Athlete of the week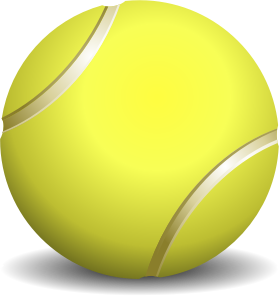 Tennis player, Kayley Burke was asked several questions about her very fun and interesting season as a junior high tennis player. When the junior high added tennis to the list of sports, it was a great opportunity for many who played tennis in clinics to play for their school.
 Q: What's your favorite part of tennis?
 A: "My favorite part of tennis is the excitement and the away trips are always fun with my team," Kayley Burke said.
Q:What tennis athletes do you look up to the most?
 A:" I look up to Serena Williams and Roger Federer because they are great players and work hard at their goals," Burke said.
Q: Do you have any pre-game traditions?
 A: "My coach Eric Hovan always gives me a pep talk before every match," Burke said.
Q: How did you start playing tennis?
 A: "I attended clinics when I was little and started playing for the junior high in eighth grade," Burke said.
Q: Do you play any other sports?
 A: "I play basketball, softball and run track," Burke said.
Q: What has tennis taught you that you can use in real life situations?
A: "To never give up even when you're down because you'll never get done what you wanted to in the beginning," Burke said.
Leave a Comment