Athlete of the week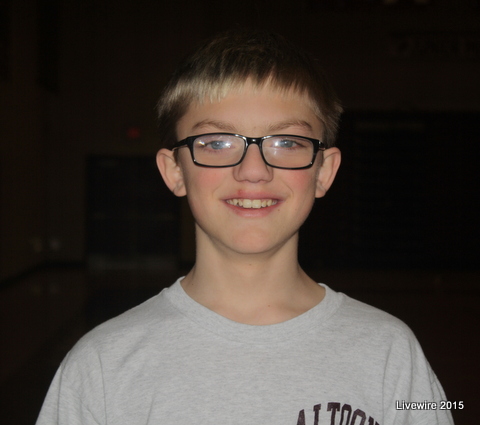 Preston Mitchel was asked several questions about his first year on the track team. The season just started, and he is ready to have a good season.
What sports do you play?
A: " I run track and field. I am in throwing and long jump," Mitchel said.
Who is your favorite athlete?
" Tim Tebow. He's my favorite athlete because he has a good attitude and is determined to move forward," Mitchel said
What is the most inspirational advice you were given before?
A: " The sky is the limit. It encourages me to know that there are no limits to anything that I do," Mitchel said.
What are some things you like to do outside of track?
A: " I like to hang out with my friends and family because we always have a good time and I like to paly basketball in my driveway," Mitchel said.
What is your favorite warm-up drill?
A: " I like the two laps at the beginning of practice," Mitchel said.
Leave a Comment