Healthy Recipes for Students on the Go!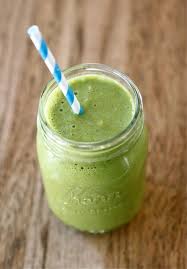 Lately in the morning I have been loving my vegetable smoothies or if I'm lazy, my Bolthouse Farm smoothies. Not only can people find veggie smoothies, but they can find fruity smoothies that are perfect for breakfast time. Check out http://www.bolthouse.com/product/greengoodness to take a look at the eleven amazing smoothies they have to offer. My personal favorites are the Strawberry & Banana and Green Goodness. But, not everyone has the opportunity to go out and buy delicious smoothies every day? So why make the person's own? My vegetable smoothie might scare viewers off because of its green coloring, but in my opinion, I can not even tastes the vegetables. Introducing the Golden and Delicious Apple Spinach Smoothie!
Ingredients:
1 Golden & Delicious Apple
1 cup of spinach
5 baby carrots
10 pineapple slices
1 sliced kiwi
1 cup of light plain yogurt
1-2 cups of water
Ice (as needed)
Directions:
Add all the ingredients above into a blender. Blend until evenly distributed. Place into a cup. Enjoy! Makes 1 to 2 servings!
View Comments (1)