What's going on?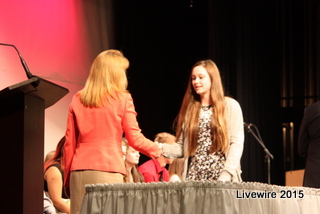 Week of May 25-30, 2015
At the regular meeting on May 18, 2015, the Altoona Area School Board of Directors elected Mr. John J. Kopicki as the school district's new superintendent of schools effective July 13, 2015.
http://www.wearecentralpa.com/story/d/story/new-superintendent-named/36549/Lzgldf9feES3b_MbH_q73w
Monday, May 25
11 a.m.-1 p.m. Band and Band front uniform turn in
Friday, May 29
Seventh grade music trip
NJHS field trip
Eighth grade recess day
Saturday, May 30
 Reminders:
The social is for NINTH grade AAJHS students ONLY. You must have your student ID and ticket to enter the dance
Tickets for social go on sale May 27 for last names A-K, Thursday L-Z and Friday for anyone who missed their day.
Save your lion loot to attend recess day for your grade level starting this week. ninth and seventh grade will have their recess day next week.
Yearbooks will be distributed on June 1.

Last day is June 4, 2015.
The last two day are half days so the bell will ring at 11:20 a.m. for bus students and 11:25 for walkers.
 Starting May 18 the cafeteria staff will not be permitted to charge food to your account. Make sure you have money in your account or bring money with you.
Leave a Comment