Yolo: Things to do before you die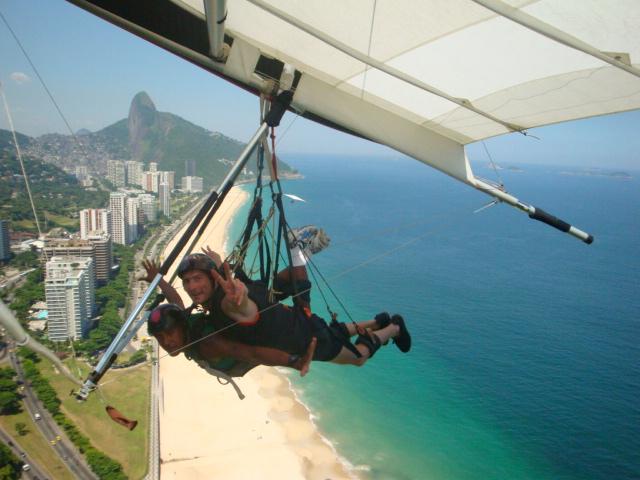 As I was researching about "Hang Gliding" The Rio De Janeiro just kept coming up. So, I guess it is consider "the best place to hang glide!"
Hang Gliding may seems dangerous, but with the right equipment and the right people it could be a really beautiful experience. Hang gliding isn't as popular since the 1970's. I don't see why because today's hang gliders are able to fly more safely, for longer distances, for longer periods of time and from greater heights.
During your hang gliding tour participants will fly over the main attractions in Rio. For example, Sugar loaf , Corcovado , Copacabana , Ipanema , Lagoa and the city of Niteroi on the other side of the Guanabara Bay.  For more information on these attraction check out http://www.tripadvisor.in/Attractions-g303506-Activities-Rio_de_Janeiro_State_of_Rio_de_Janeiro.html . You will see every part of Rio within the two to four hour flight.
Anyone can hang glide at the age of sixteen with parents' permission or if your parents over exaggerated everything and won't let you go because you will get hurt; you can go by yourself once you turn eighteen.
Your whole adventure will  be photographed by a special camera attached to the glider or video recorded, so you will always have proof that you went hang gliding.
Hang gliding seems fun and it wouldn't hurt to try it. Plus, Rio is a beautiful place. So, if you are ever in Rio consider hanging.
http://www.riohanggliding.com/ has the information on how to get your adventure started.
Leave a Comment