School needs more assemblies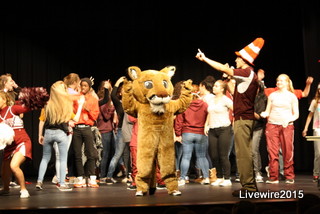 Imagine pep assemblies every other week with all of the students, teachers and extracurricular activities participating.  Pep assemblies are a way for a school to come together to have a fun time or send a message.  Instead of having one every month or whenever the school can, the assemblies should be every other week.
If the school does schedule to have one every other week it can pump up the student's energy and let them enjoy school and have something to look forward to.  Everyone can participate and join in; for example, teachers can play games with the students, the band and cheerleaders can preform and students can put together games or skits.  The assemblies can be way for everybody to get encouraged to come to school and be excited to look forward to a fun day.  Since ninth grade so far was the only grade to have a pep rally, it should be made so all grades seventh through ninth should get them.  They do not even have to be long just even 30 minutes could be enough.
The school can put together a committee that informs all of the staff that is involved with the pep rallies.  Since each grade level has a student council they can help put the activities together.  If the assemblies would take time out of a class, the committee can tell the teachers what period and time the assembly would be and incorporate those classes into the rally and make it a learning experience.  When the teachers and students are at their selected assembly, the other grades that are learning would still switch classes.  Teachers can also make their lessons work around the assembly.  Since they will know about the rally ahead of time, it could work.
The solution to having a good pep assembly would increase the student's interest rate and perhaps their will to learn more. These assemblies will also increase the student spirit.  The lack of school spirit is evident in school.  Nobody gets pepped up as much or goes to as many games or school events.  Also, this can be a way to introduce all clubs and get people to join.  They can all say what they do and have games revolving around what they do.  When all of the people attending are in the auditorium it would be just like  normal assembly: fun and interesting.  After each grade does their own rally and leaves, the next grade would arrive and do their skits and or lessons until everyone goes.  Then the same situation would happen one week later.
Pep assemblies can be a way of celebrating the teams that play sports or achievements each grade made.  So it is an idea that does benefit the school in more ways than one.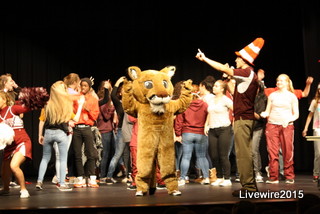 View Comments (11)