Did someone say food?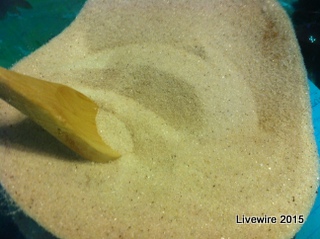 Thanksgiving Dessert
Weekly suggestions and seasonal recipes.  
Looking for something that could impress family a member next year at Thanksgiving.  Ever tried making pumpkin pie?  This is a common desert at a Thanksgiving and is enjoyed by many. Here on out will be a walk  through of the recipe.
You need to buy American's Favorite Pumpkin Pie, it's in a can and you can get it at Martins. This makes two pies. It has everything you need on it and gives directions, but a secret is to add ⅛ teaspoon of Pumpkin Pie Spice. First make the dough and then make the filling.  Preheat the oven to 425 degrees.  Don't forget to add ⅛ teaspoon of Pumpkin Pie Spice.
   A big bowl is needed for this. First put 2 ½ cups of flour, one teaspoon of salt and to stir the salt before putting the Crisco in.  Next put ¾ cups of Crisco in. Now take two butter knives and cut the Crisco into the flour, then take a pastry cutter and mix it until the mixture looks like crumbs.  Take the same two knives that were used and make sure there are no big chunks.  The chunks should be the average size of a bead.  Now add some water until dough is moist and mix it with a fork and stir in circles so the dough forms in a kind of ball shape.
Now to prepare for putting the dough into a pie pan.  The pie pan needs to be 8 inches . First put flour on the table and spread it out so it's all over the table.  Take the ball of dough put it in the center and push it down on to the table so it's flatter.  Take a rolling pin and roll it out enough so it will fit the pie pan.  Roll the dough up like a burrito and then unroll it on the.  Cut off the extra pieces that are hanging off the edge of the pie pan.  Then pinch the outside of the crust with your fingers.
   After making the filling pour it into the pie pan and fill it to the rim.  Then put the pumpkin pie in for 15 minutes.  Then turn the oven down to 350 degrees and cook it for another 50 minutes.  Now after the pie is down take it out and let it sit for 30 minutes.  After it cools off, cut it into 8 slices and it's ready to serve.
Leave a Comment