Invoke Charity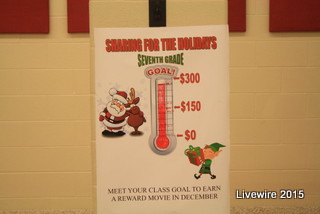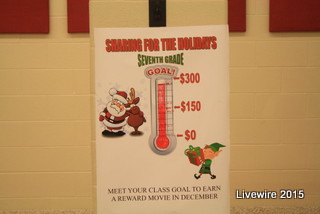 When someone thinks of school do they think about charity?  Most would say no or they do not now.  Charity is helpful for people who need it the most; it can be a reliable source of help for people who do not have much.  The school can provide help to those who need it the most.
Schools can come up with creative ways to spread the idea of giving. For example they can do things like gift drives during the holidays, book drives to the library, more food drives so that they can be donated to a local food bank. They can also do clothes donations to be given to the Salvation Army.  Imagine how much a school could make a difference to someone's life.
This school holds a competition to see who can do the most donating for sharing for the holidays and whatever grade makes it to $300 gets a reward movie.  Many people are not as fortunate as others so doing charity drives can help some of those less fortunate out.
All of the funds raised can be donated and will benefit charities that will take the items and some of the other funds raised could go towards the school and things they need.  Whenever the school does toy drives, they can make an announcement and the students can donate old toys that are in good condition and or gift cards for families that need it.
The same goes for all of the other drives, there would be an announcement and for a certain period of time students and staff could donate and support whatever drive is going on at the time.
Not everyone has to participate and take part in the drives.  Even if they give a penny it could still help.  If the students are willing to, each one could be made into a competition, and one of the grades that meets the goal could get a reward like how now each grade could get the opportunity to get a reward movie.
Students can be more generous if they donate because in the school most of the students did not raise much.  The main goal for this fundraiser that just passed was to raise $300 in each grade.  None of the grades could accomplish that, the highest amount raised was by seventh grade which was $245.46.  The lowest amount raised was by ninth grade with $186.62.  Now why could none  of the grades could raise enough? These same students seem to have plenty of money for buying lollipops for themselves on those days.  If the school could promote and make the fundraising and donating a fun thing, the amounts would be through the roof.
[soundcloud url="https://api.soundcloud.com/tracks/177411621″ params="auto_play=false&hide_related=false&show_comments=true&show_user=true&show_reposts=false&visual=true" width="100%" height="450″ iframe="true" /]
Leave a Comment