Meaning of Christmas differs for everyone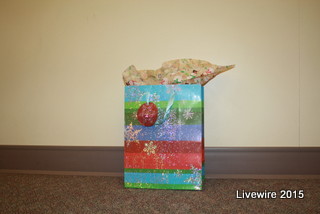 The meaning of Christmas is different for everyone.  For some it's religious and for others it's just giving presents.  The true meaning should be sharing, loving, happiness and joy.  These things are shown in different ways and well frankly they are very simple.
When people support each other and give each other gifts when it's unexpected this shows the meaning of Christmas.  This could also be when people care for others and always looks out for them, and to thank that person they give them a gift.  It could be sharing with another person by letting them borrow something. It's noticeable but easily missed, but it's sharing.  Giving things to others who need them is sharing in a kind giving way.  
 Joy is when everything just seems perfect; it's like having the best moment of life and nothing being able to replace it.  Everything seems to be going in slow motion and nothing could possibly be better because everything just seems perfect.  It's that true meaning, it's perfection, it's what someone feels at that moment, but everyone's sight of perfection is different.  Someone's insight of perfection could be giving someone something or getting something from a person, it could even giving something to a random person. That feeling of joy is an emotion that happens inside of everyone.
 When people do everything they can to get another person smile and laugh, that person's happiness means the world to them.  Happiness and caring work together to play a part in it.  They are like puzzle pieces that connect and play together.  When everyone one is caring and kind to each other, it's to keep the mood of the holiday going as well.  
 Christmas means different things to different people.  But for everyone sharing, loving, happiness and joy would make the world a better place. 
View Comments (2)