Carve the Pow!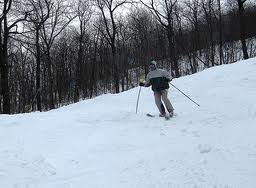 Preseason passes have gone on sale for Blue Knob. You can save 60% off of the original price of season passes. A lot of people buy season passes at this time. People save a lot of money by doing this.
For a regular adult season pass it is $625 with 60% off it is  $375 so it is a lot of money that skiiers save. A regular ski ticket can be as much as $50 and with a season pass you get to go up an unlimited number of times. And if a person is qualified to have a discount, this preseason the pass will be very cheap. Discount prices can be up to %50 off the original season pass.
To get a discount a person either has to be a senior of 65 years and up, a member returning to buy a season pass, a junior ages 12 and under or a member of the military.
For this time of the year the conditions have been pretty good. The conditions for this weekend will be 40% chance of snow on Friday and 30% of snow on Saturday and Sunday. On Tuesday of this week the primary surface is hard and groomed pack, and 23 of 34 trails are open.
[snow_report]
Leave a Comment