Big hopes and dreams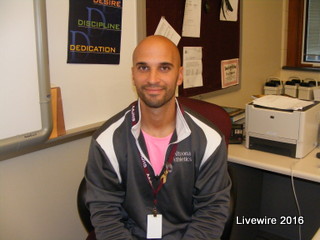 Seventh grade teacher and JV football coach, Troy Pincherri, talked about his football team and how they can improve and finish strong this season. With only three home games left,  Pincherri said his team works together. The players are hoping to "score big" with the time left of the season.
"They practice hard together and don't give up and need a little work on tackling and playing until the whistle," Pincherri said.
The team and Pincherri are hoping to win their last home game and get 500 for the year and meet to talk about next year and being successful.
Eighth grade student and quarter back Conner Dearmitt hopes the team can work together improve.
"Yeah, we work hard together every game and practice but we could improve on excelling and making the right plays," Dearmitt said.
The team is already looking forward to next year and making plans.
"I would like to see one team instead of two and to see seventh graders come back next year," Pincherri said.