Film brings book to life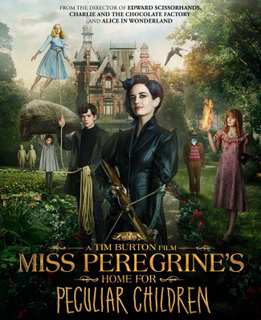 Directed by Tim Burton, Miss Peregrine's Home for Peculiar Children, is all about fantasy and adventure and also has a little love twist to the story. Tim Burton keeps the tone throughout the movie funny, scary and most importantly full of imagination.
When his loving grandfather mysteriously dies, Jake Portman (Ava Butterfield) discovers a mystery that spans different worlds and times. He ends up finding a school filled with peculiar children on Welsh Island. He gets to know the residents and learns about their peculiarities and their enemies. Jake discovers that his own special peculiarity can save his new friends and fulfil his grandfather's legacy.
Some of the main characters in the cast are Eva Green, Asa Butterfield, Ella Purnell and Samuel L. Jackson. Eva Green has starred in 15 other movies with all different backgrounds to the story. Asa Butterfield is only 19 and has starred in 11 movies including The Boy in the Striped Pajamas, Ender's Games and The Space Between Us! While Ella Purnell is now 20 and has only starred in five films.
Miss Peregrine's is packed with exciting adventure, family fun and tons of fantasy which will keep someone on the edge of his or her seat. Usually Tim Burton gives movie watchers a thrill and a creepy feeling to his movies.
With it being released Sept.30,2016 and two hours and seven minutes long,  Miss Peregrine's has gotten 245.2 million USD and 64% rotten tomatoes!  Ransom Riggs is actually the author and dedicated his life to finding the pictures throughout the world for his book. Miss Peregrine's Home for Peculiar Children is a must see movie and great for young teens and adults.
If you want to watch the trailer click on the link below
https://www.youtube.com/watch?v=tV_IhWE4LP0
If you want to read other reviews click on the links below.
http://www.dailywritingtips.com/7-tips-for-writing-a-film-review/
http://www.apsu.edu/sites/apsu.edu/files/academic-support-center/Movie_Review15.pdf